Giant Stance 1 and Giant Stance 2 are here! Can these economical 120 mm trail bikes be your gateway to good times on dirt trails and roads? We think you'll be impressed by these all-rounders, and we know you'll like the price!
Updated to 2019 Models! (Electric Review Coming Soon)
Giant's Stance mountain bike line is a fantastic way to save money while you get tooled up for singletrack and other dirt ridings. Proprietary ALUXX aluminum frameset and rear swingarm, FlexPoint rear suspension design and solid component specs are part of what makes Giant Stance worth investigating.
Giant is offering two spec levels for the bike – Giant Stance 1 with more premium components, and Giant Stance 2, a more economical (but reliably solid) build. Each runs 27.5-inch wheels – the best of all worlds for diverse dirt experiences – and each sports 120 mm of plush, single-pivot frame suspension. Each Stance version is specifically equipped with your budget and intended uses in mind:
Giant Stance 2 – The more economical Stance model saves you dough with a less-premium component spec. However, don't think that there is anything slouchy about Stance 2; it's ready to rip any dirt trails and roads you can envision, and do it with confidence.
Giant Stance 1, the premium build, includes 2×10 (previously 11-speed) drive as well as a lighter component group. If you're serious about taking on the dirt and want a tool for the job that will take you into the beyond and back.
Giant
Both Stance models in this review employ Giant's proprietary OverDrive head tube spec: 1 1/8-inch to 1 ¼-inch tapered for lightweight rigidity and industry-standard compatibility.
Components
Yes, Giant Stance 1 and Stance 2 offer a nice breadth of alternative prices and component groups.
Giant Stance 1 is the more premium model, offering a few worthy options such as 2 x 10 gearing, Fox suspension components and a sealed-bearing front hub. The Stance 2 includes 2 x 9 gearing and Suntour AXON 32 shock and fork – more than sufficient for MTB fun on most any trail.
Giant equips the Stance with well-known and reliable component brands, including Fox, Suntour, Shimano, TranzX, KMC, FSA, Sapim and Maxxis – along with its own Giant-branded components. Giant Stance 1, as you'd expect, shaves some grams with its more premium component set, while Stance 2 weighs a little bit more.
Aside from overall weight, the principal difference between models is Giant Stance 1's 20-speed drive versus Giant Stance 2's 18-speed. Stance 1, with it's wide-range 11-42t rear cassette, uses a single front chainring. Stance 2 achieves its wide range of gearing through a two-ring crankset and front derailleur coupled with a 11-36t cassette.
Giant Contact Switch dropper post comes standard on both models – a key component when the terrain changes character, as it does during most mountain bike rides. The cockpits are rounded out with well-designed Giant handlebar, stem and saddle.
Generous stopping power is supplied by Shimano hydraulic disk brakes, one of the most reliable and popular mountain bike brake manufacturers. Rotor sizes are 160 mm rear and 180 mm front, a nice, lightweight combo for confidently checking your speed with a single finger on each lever.
Wheels include Giant brand disk-specific, tubeless rims and hubs, Sapim spokes and Maxxis Rekon tubeless knobby tires on Giant 2 and Mazzis Ardent tubeless for Giant Stance 1.
Suspension & Wheels
Giant is well known for innovative and highly functional suspension design, and the Stance line incorporates that expertise. The single-pivot design of the Stance framesets provides super solid and reliable squish, and will require less maintenance going forward than more intricate suspension designs.
FlexPoint technology, exclusive to Giant bikes, eliminates extraneous linkage and swingarm pivots, resulting in a lighter design with fewer moving and connecting parts.
All suspension shock and fork options for the Stance include adjustable damping thresholds, rebound and low-speed compression – just like premium bikes costing thousands more.
Front and rear Maxxis knobbies combined with 120 mm of front and rear suspension equal a very versatile off-road bike which can handle any all-rounder MTB fare, whether that's eating up gravel roads all day or climbing and descending steep singletrack. Every 2019 Stance includes a dropper seat post with handlebar remote and hydraulic disk brakes – just like the exotic trail bikes do.
Sizes
Giant covers nearly every rider – from under 5'2" to over 6'8" in height – with frame size designations as XS, S, M, L and XL:
XS for rider height 5'2″ – 5'5″
S for rider height 5'5″ – 5'8″
M for rider height 5'8″ – 5'11"
L for rider height 5'11" – 6'2″
XL for rider height 6'2″ – 6'4
Pros and Cons
While no bike will work fantastically for every riding application, the Stance covers a lot of ground. For both the Giant Stance 1 and Giant Stance 2 we noted:
Pros:
Great value
Proven Giant design and durable construction
Solid component spec on both models
Tubeless rims and tires
120 mm travel works well for a range of terrain
2.4"/2.6″ front and 2.4/2.6" rear knobby tires perform well in a range of surface conditions. From loose dirt to hard pack.
Cons:
Press-fit bottom bracket requires specialized tools and supplies to service
Economical mountain bikes tend to be relatively weighty
Minimal selection of frame colorways
User Reviews
Let's talk about other Stance 1 and Stance 2 reviews.
The comments from Stance owners and reviewers have been overwhelmingly positive, and many cite similar aspects of the Stance as the reasons they appreciate it.
Number one is value.
Giant has carved a well-deserved reputation for itself in this regard, and that is not lost on consumers and bike reviewers. Giant bikes at all price points share this trait, but reviewers found the Stance is a stand-out in this regard, as noted by the performance and capability of both Stance models.
But "value" also speaks to the bike, its components and how well the package works as a unit. There, again, reviewers were quick to notice the great performance and comfort of the bike – irrespective of its low price.
One reviewer found the 2018 Stance's Shimano M315 hydraulic disk brakes on the Giant Stance 2 to be less effective than he preferred. Although to be fair, this reviewer appeared to be a fairly heavy rider who owns other bikes with more premium brake sets.
Positive aspects of the Stance that were noted by owners and reviewers included its overall comfort, paddle-style dropper remote, stable combination of 780 mm bar with 50 mm stem, and on-the-fly adjustable frame shock and fork.
Giant Stance E+ 2 Power Bike
Giant Stance 1 and Giant Stance 2 have finally gotten a new buddy in the Stance line. We can see that he is quite modern, as the new Stance is an electric model. The introduction of e-bikes to the cycling world has been one of the biggest revolutions in the cycling industry. It has allowed riders to explore wider and further and go beyond what they had previously thought were their limits.
Giant Stance E+ 2 Power is an entry-level full suspension e-bike that has a lot of similarities with the original Stance models. However, it comes with a modern surprise in the form of the Yamaha SyncDrive Sport Motor.
It develops 80 Nm of torque and provides up to 350% of assistance on the trail. The 400 W battery is elegantly integrated inside the downtube and seamlessly continues towards the bottom bracket, where the motor is stashed.
A neat surprise when investigating the Giant Stance E+ 2 is the high-grade ALUXX SL aluminum frame. The bike is built around this Giant's high-end frame that can be seen on some of their more expensive models. Therefore, it's a big plus that they have built this entry-level full suspension e-bike around it.
Best For
Giant Stance E+ 2 is a great model if you want to ride longer with less effort. It's perfect for those who are recovering from an injury or are struggling with an illness. But, simply disliking grinding up a steep hill is a reason enough to buy it as well. It'll let you go on longer rides once again and climb hills like you used to do before.
That said, the Stance E+ 2 is more suitable for recreational riders who do not plan to take their bike to the extremes on every ride. If you're a weekend warrior or a regular explorer, this Stance e-bike will prove to be your perfect partner in crime.
Components
We've already seen that the Stance E+ 2 does not mess around when it comes to electric components. However, can the mechanical ones keep up with them? From what we can see, they certainly can as the Stance E+ 2 comes with a full Shimano 1×10 drivetrain. It sports a wide-range 11-36T rear cassette that will get you anywhere with a little bit of extra juice from the powerful Yamaha motor.
You can jump up and down these ten gears with a Shimano SLX rear derailleur, which is a fantastic choice, considering that this is an entry-level electric model.
On flats, the Giant Stance E+ 2 can develop up to 20 MPH, so it needs a mighty set of brakes to stop quickly. Luckily, the hydraulic Tektro disc brakes with massive 203 mm rotors front and rear are the perfect candidates for the job.
Suspension and Wheels
The FlexPoint suspension system is pretty much the same that can be found on the other two regular Stance models. Why change something that has proven to be excellent on the trails? This single pivot suspension offers 120 mm of travel packed into the RockShox Monarch R shock with adjustable rebound damping.
Moving to the front of this e-bike, we can see the RockShox Recon RL fork with 130 mm of travel. This is a little longer than what can be seen on the regular Stance models, so you'll have a more plush ride. Moreover, the added travel will be able to deal more effectively with the added weight of the motor, so you won't be able to feel it.
All of the Giant Stance models refuse to roll on anything but 27.5″ wheels. That's understandable, as they give riders the best aspects from all parts of the MTB world. The Stance E+ 2 sports high volume Maxxis Rekon tires that are 2.6″ wide and make the bike look massive. You'll get added cushioning and grip on the rough patches of the trail, which is always a good thing. The tires are neatly packed on the Giant AM tubeless ready rims, with e-bike optimization.
Sizes
The Giant Stance E+ 2 comes in four sizes marked as Small, Medium, Large, and Extra Large. They fit a wide range of different riders, so you're guaranteed to find one that suits you.
Small – 5'5″ – 5'8″ (165 – 173 cm)
Medium – 5'8″ – 5'11" (173 – 180 cm)
Large – 5'11 – 6'2″ (180 – 188 cm)
Extra Large – 6'2″ – 6'4″ (188 – 194 cm)
Pros and Cons
Of course, like any other bike out there, Giant Stance E+ 2 comes with both strong and weak sides. We can say that the strong ones definitely outweigh the weaknesses, but let's check out both, so you can decide for yourself.
Pros: 
High volume 2.6″ Maxxis tires.
Enough room for a water bottle on the frame.
Fully-integrated Yamaha motor and battery.
Shimano SLX components.
Hydraulic disc brakes with massive 203 mm rotors.
High-end ALUXX SL Aluminum frame.
Cons:
400 W battery capacity.
No dropper post feature.
On the heavier side due to the electrics.
User Reviews
One of the best ways to determine whether a certain bike is any good is to take a look at the user reviews. Sometimes, you should take them with a grain of salt, but most of the time they are a good sign of what the bike is really like on the trails.
The Giant Stance E+ 2 bike has some fierce competition since the electric bike market is pretty saturated at the moment. However, the reviews are quite positive overall, and people seem to really like and appreciate what it has to offer.
What most riders seem to point out in their reviews are the extra wide tires which give them lots of confidence on the trail. They're able to take the power from the Yamaha motor and transform it into speed without losing grip. Another positive thing that we've noticed from the reviews is that the 400 W battery pack has a decent lifespan, even though it is smaller than on other Giant E models.
The bottom line for the Giant Stance E+ 2 can be summed in one sentence – Incredible value for money.
The Stance E+ 2 excels when it comes to the components. They are an excellent combination of Giant's in-house parts, coupled with Shimano and other high-profile brands that guarantee awesome performance on the trails. The Stance lacks a bit more juice in the batteries, but it certainly has enough to get you through a long day's training session.
Finally, some riders report that they really miss the dropper post on this bike, but this can be easily upgraded. After all, it is an entry-level e-bike with an affordable price. You can't get everything at this price point, but you certainly get more than you bargained for.
Bottom Line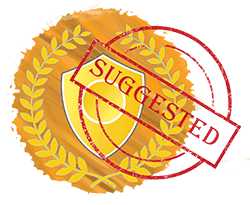 Giant's Stance line represents tremendous mountain bike value, well beyond expectation. Stance's frame and suspension design, plus a mix of proprietary and brand-name components deliver performance normally associated with bikes at a considerably higher price point
Your budget doesn't allow for the crazy, exotic bikes that cost $5,000 or more, but you don't want to suffer through your novice MTB learning and riding with an entry-level bike. The Giant Stance is your bike. Performance, comfort, optional build levels, economy – you get it all with Giant's Stance, at either level, Stance 1, Stance 2 or E + 2.
You can spend quite a bit more of your hard-earned cash for a novice-level MTB than you would on the Giant Stance 1 or Giant Stance 2, but the question must be asked: Why?
The bottom line for the Giant Stance E+ 2 can be summed in one sentence – Incredible value for money. Giant is one of the biggest bike companies for a good reason, as it always gives its customers a bit more than what they would expect to get for the price they are paying.
Giant's reputation for value and performance is unequaled within the industry, and these great Stance offerings are two great illustrations of that…