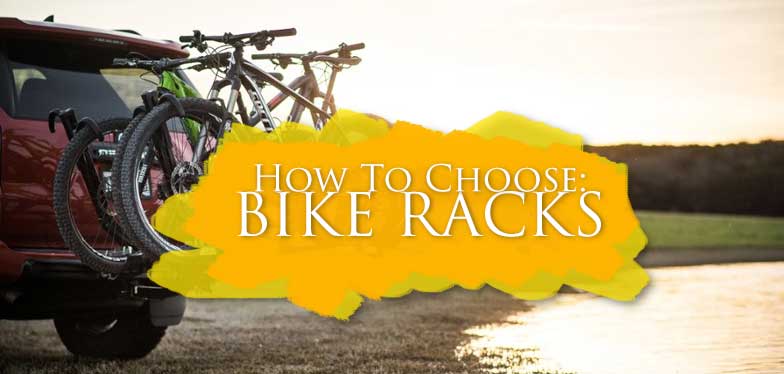 The fact you're here means you want to carry your bicycle on your vehicle, right? At this point, you've probably done some research and now you're overwhelmed and confused by the dizzying selection of options out there.
Don't worry, you're not the only one — we completely understand you. There are so many bike rack styles, brands, and price ranges out there, that it's almost impossible to choose without narrowing down the options.
We're writing this guide to help you do that.
Our Top Picks: Best Bike Racks
We'll tell you all you need to know about car bike racks and help you find an efficient and painless bike transport solution that fits your vehicle perfectly, securely transports the bikes, and falls within your budget.
Let's begin!
Questions to Answer Before Choosing
Before moving on and learning about individual styles of car bike racks, you should first answer the 6 questions you see below.
They'll help you understand exactly what you're looking for and enable you to recognize the perfect car bike rack for your needs from the options we talk about later on.
How Many Bikes Do You Plan To Carry?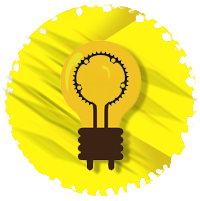 Do you plan to carry between 1 and 3 bikes, or do you want to transport up to five bikes? Finding a bike rack that can carry up to three bikes is easy, but things get trickier if you're more ambitious than that.
If you want to carry up to three bicycles, any hitch, trunk, or roof rack will do. For 4 or 5 bikes, you'll either need a combination of 2 types of bike racks, or you'll need a pickup truck with a truck bed/tailgate rack.
What Types Of Bikes Do You Plan To Carry?
What types of bikes do you have in your garage? Bicycles with traditional step-over or diamond-style frames can easily be mounted on both hanging racks and tray-style racks.
However, bikes with step-through frames, folding bikes, or full-suspension bikes usually require tray-style racks. Some can be transported on hanging racks with the addition of a special adapter.
Related: Bike Types Explained
Do You Want To Carry Anything Else Apart From the Bikes?
If you intend to carry anything else in addition to your bikes, such as skis, surfboards, paddleboards, etc., you should consider getting a more versatile transportation system than a simple bike rack. You're likely to require some kind of a cargo box as well.
What Kind of Vehicle Are You Driving?
One of the most important things when choosing a bike rack is to get one that fits your type of vehicle. There are specific styles of car racks that fit hatchbacks, sedans, sports cars, SUVs, and pickup trucks.
Most manufacturers have simple guides that let you figure out what type of rack will be suitable for your specific situation
.
What Accessories Does Your Vehicle Come With?
Does your vehicle have roof crossbars? You need those in order to mount a roof rack. Do you have a trailer hitch? If yes, what size is it? Hitch car racks use these to attach to your car.
If you drive an SUV, do you keep your spare tire on the inside or on the outside of the car? If the latter is true, you need a special car bike rack that attaches to the spare tire.
Do You Have Any Special Requirements?
Think about how you will be using the rack, where you will store it when not in use, and what kind of requirements you might have when on the road.
For example, if you want to be able to open the trunk to get something from it, you need a car bike rack that swings to the side or tips backward and allows you to do that.
If you have limited storage space in your garage or your home, know that roof racks require much less storage space than hitch racks.
Types of Car Bike Racks to Consider
---
As you probably know by now, there are many different types of car bike racks you can choose from.
However, all of these can be divided into two categories:
Hanging racks. With this type, the bike's top tube is held in special cradles attached to the tow arms. Popular types of hanging racks include hitch, trunk, and spare tire racks. They're most suitable for hardtail mountain bikes and road bikes.
Tray-Style Racks. This type comes with a specially designed tray on which you can place the bike. Aside from the tray, bikes are also secured with an arm that clams the frame or one of the tires. Some tray-style racks also require you to take off the front wheel and clamp the fork.
Here's a more in-depth overview of individual types of car bike racks, along with their pros and cons and best uses.
Hitch Racks
Hitch racks mount on the trailer hitch at the rear of your vehicle. The attachment comes in two dimensions — 2 in and 1 1/4 in — so it's important to find out what type of hitch receiver your car has.
Hitch car racks are usually the most expensive ones, but they protect bikes very well and give you plenty of attachment options. They're available in both tray-style and hanging style options, so you can transport any type of bike with them.
Another benefit of hitch racks is that they are very easy to install and don't require you to lift your bike too high to mount it, unlike roof racks. Some models also tilt backward or swing to the side to allow you to access your trunk.
This bike rack style is best for hatchbacks, vans, and SUVs, but for any other vehicle with good ground clearance as well.
| | |
| --- | --- |
| Pros | Cons |
| Easy to install on the car | High price point |
| Easy to mount and dismount the bike | Low ground clearance on some models |
| Available in different styles | |
| Good bicycle support and security | |
Roof Racks
Roof racks are tray-style racks that go on top of your car and attach to your car's roof crossbars. They're an excellent choice for people with non-traditional bike frame designs, such as step-through bikes, full-suspension, folding, and so on.
Some roof racks allow you to mount the bike by strapping both wheels, whereas others require you to remove the front wheel and attach the bike by the fork and the rear wheel.
Roof racks are easy to install, but they add a lot of height to your vehicle, which can be a big hindrance in some situations.
If you're a short person or you're not very strong physically, you might struggle to lift your bike and mount it in place. Therefore, roof racks are best for sports cars and other low vehicles that don't require you to get on ladders to reach the roof.
Finally, keep in mind that roof racks lower your gas mileage since they create a lot of drag.
| | |
| --- | --- |
| Pros | Cons |
| Easy to install | Lower gas mileage |
| Take little space when stored off the car | Adds height to your car |
| Suitable for all types of bikes | Not ideal for shorter users |
| Relatively affordable | |
Trunk Racks
Trunk racks, also known as rear racks, attach to the trunk of your car. They are an ideal option for users whose vehicles do not have a hitch receiver or roof crossbars.
Trunk racks are generally the cheapest option out there, they're suitable for most types of cars, don't increase the height of the vehicle, and don't affect the gas mileage.
In the majority of cases, rear racks feature hanging style mounts. Therefore, they're only suitable for traditionally framed bicycles. In addition, some models don't do a good job of preventing the bikes from swinging into each other.
A few other things you need to consider is that trunk racks can be complicated to mount. They feature straps and hooks that need to be precisely positioned and tightened to prevent swinging and swaying.
They also prevent you from accessing your trunk. To lift the trunk door, you'd have to take the bikes off first.
However, they are cheap, practical, and versatile, which is why a lot of people use them.
| | |
| --- | --- |
| Pros | Cons |
| Inexpensive | Difficult to install on the car |
| Suitable for most types of vehicles | Not the most secure |
| Easy to use when installed | |
| Don't require additional accessories on the car | |
Truck Bed Racks
If you have a pickup truck, your best option to transport one or more bikes is to get a truck bed rack. A truck bed rack usually consists of special rails or support bars that can be fitted inside your truck bed to anchor bikes in place.
Depending on the width of your vehicle, you can usually carry between 1 and 4 bikes, with some rare models having room for five mounts.
The bikes are usually mounted by locking the front wheel in place, but there are also some models with fork mounts.
Truck bed racks work best with open bed vehicles, but they can also be attached to some vehicles with tall truck caps.
| | |
| --- | --- |
| Pros | Cons |
| Can carry several bikes | Sacrifices usable space in the truck bed |
| Affordable | Requires lifting the bikes into the truck bed |
| Decently secure | |
| Suitable for all types of bikes | |
Truck Tailgate Pads
Apart from truck bed racks, truck drivers have another option to consider — truck tailgate pads. Basically, this is a soft pad with straps that covers the tailgate and allows you to hang the front wheel over it.
This mode of transport is most suitable for mountain bikes, but other types of bicycles can be transported this way as well.
One of the main benefits of tailgate pads is that they allow you to carry up to five bikes at once. The installation process is as easy as it gets and mounting and dismounting the bikes is a breeze as well.
However, one of the downsides is that this isn't the most secure option. Bikes might swing into each other and scratch the paint or get damaged in other ways during transport.
| | |
| --- | --- |
| Pros | Cons |
| Pretty affordable | Can scratch the paint |
| Takes up to 5 bikes | Not the most secure |
| Easy to install | Best suited for mountain bikes |
| Some models come with pockets for additional storage | |
Spare Tire Racks
Many SUVs have spare tires mounted on the rear of the vehicle. That makes it impossible to attach hitch racks or trunk racks. Luckily, that's what spare tire racks are for.
These racks bolt directly to the spare wheel with the help of a special adapter. They're generally low priced, easy to install and use, and lock your spare tire to the car as well.
Spare tire racks usually take only up to two bikes, so they're not a good option if you plan to transport more bikes than that. However, if you have a low number of bicycles and an outer spare tire, this is the best choice you have.
| | |
| --- | --- |
| Pros | Cons |
| Easy to install on the vehicle | Takes only two bikes maximum |
| Inexpensive | |
| Protects the spare tire from theft | |
| Do not affect gas mileage | |
Suction Cup Bike Racks
Suction cup bike racks are a slightly unusual and not a very common option. This style uses specially designed vacuum suction cups that attach to the top of your vehicle.
You end up with something that works as a roof rack, without the need of installing roof crossbars on your vehicle. Suction cup bike racks are usually used by owners of sports cars with a limited roof area.
If mounted properly and carefully, suction cup bike racks are pretty secure and can carry a lot of weight. However, they generally allow you to mount and transport just one bike at a time.
| | |
| --- | --- |
| Pros | Cons |
| Fits different types of vehicles | Can carry just 1 bicycle |
| Suitable for all types of bikes | Not safe if installed poorly |
| Easy to install | |
| | |