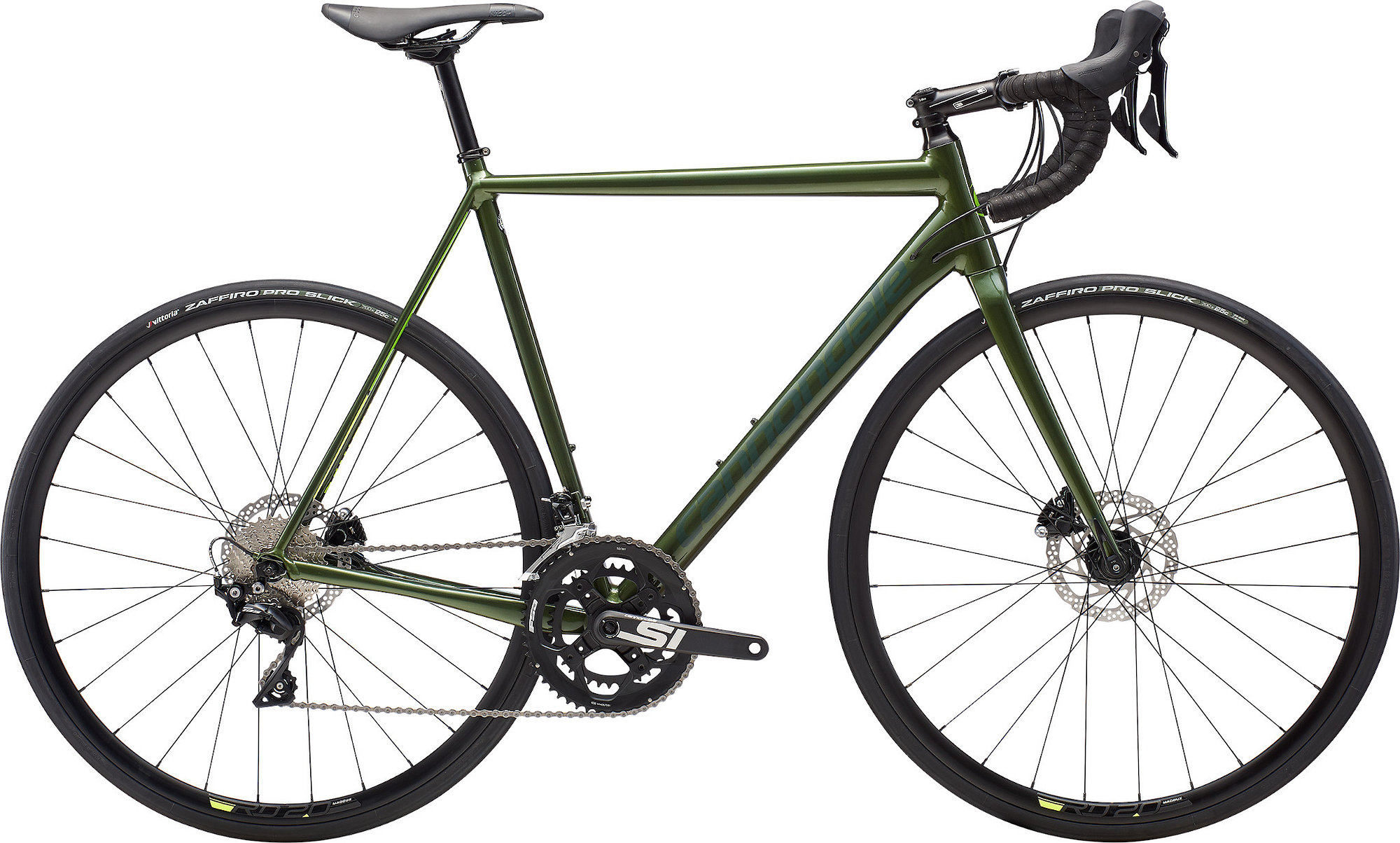 What is it that you should be looking for in a good road bike? Lightweight, good frame ergonomics and worthy components are definitely on the list. Well, in that case, the Cannondale CAAD12 105 is more than a good road bike. It checks all of these categories and more.
Cannondale is one of the rare bike brands that has stuck with aluminum frames for their mid- and high-range bikes and is still developing and improving their alloys. This has allowed them to produce bikes of great quality, at competitive prices.
State of the art Cannondale aluminum frame combined with a carbon fork makes Cannondale CAAD12 105 have the ultimate weight-performance ratio.
The Cannondale CAAD12 105 is no exception to this rule since, compared to many carbon bikes, it offers similar performances, but you won't have to pay through the nose.
Cannondale CAAD12 105 Models — What Choices Do You Have?
At the moment, Cannondale offers a total of six CAAD12 105 models. These are:
Two models with disc brakes
Two models with rim brakes
Two women's models with rim brakes
After taking a closer look at these and comparing them, you can see that there are no big differences between them, except for the colors.
The geometry of all of the bikes is completely the same. The disc and rim brake models differ in terms of brakes (of course) and in terms of rims, but that's pretty much it.
Women's models are also the same as men's when it comes to the components. The only slight differences are mirrored in geometry and the saddle, both of which are women-specific.
For the purposes of this review, we will be looking at the new Cannondale CAAD12 105 Disc model. Let's ride!
Cannondale CAAD12 105 Key Specifications
The key specifications of the Cannondale CAAD12 105 prove to us that Cannondale has built this bike with speed in mind. This is achieved thanks to its low weight and quality components, as we will see soon.
| | |
| --- | --- |
| Number of Gears | 22 |
| Frame Material | Aluminum Frame + Carbon Fork |
| Suspension | No suspension |
| Brakes | Rim brakes |
| Quality Class | Mid-to-high range Shimano 105 |
Cannondale CAAD12 105 Main Features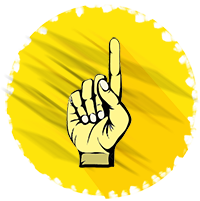 What is it that you should be paying attention to when deciding whether a road bike is good enough for you? The frame, drivetrain, derailleurs, brakes, and tires definitely play an important role. These are all the categories where Cannondale CAAD12 105 excels, as you can see for yourself below.
Frame
Aluminum frames are the one area where Cannondale shows their tradition and expertise the most. They have years of experience in building aluminum frames, which more than shows on this Cannondale CAAD12 105. The frame is made from SmartForm C1 Premium Alloy which is known to be very light, but also very responsive on the road.
You will have no problems descending quickly and taking sharp turns since this frame will feel like an extension of your body. Overall, the bike has a minimalistic look which we quite like since it makes the CAAD12 105 look very elegant and serious.
Fork
Even though Cannondale is dedicated to their high-performance aluminum frames, that does not mean that they are stuck in their ways. They have recognized the benefits of carbon features on road bikes and have chosen carbon for their fork material.
Cannondale CAAD12 105 is equipped with a lightweight and stiff carbon fork that's a bargain at this price point.
CAAD12 105 is fitted with a BallisTec Carbon fork with a 12x100mm thru-axle. This fork is standard equipment on Cannondale CAAD road models as it's a great solution. It soaks up the imperfections of the road and additionally reduces weight. Moreover, it looks really mean, which definitely matters for many cyclists out there.
Drivetrain
The drivetrain is a true road combination and the most popular one among roadies. Two rings in front and 11 in the back make for 22 fast speeds that will probably give you an edge in racing or in group training.
The crankset is a combination of 36 and 52 teeth, while the cassette has a range of 11-30 teeth. The model of the crank is Cannondale Si, BB30a with FSA rings, whereas the cassette is a Shimano 105.
Derailleurs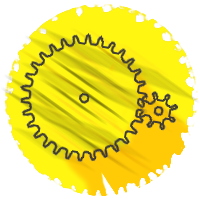 The Cannondale CAAD12 105, as the name implies, comes equipped with Shimano 105 rear and front derailleurs. Of course, we're talking about the newest Shimano 105 R7000.
This component group is Shimano's mid-range option and is fitted on most Cannondale road bikes in this range. However, they are the choice that you will have if you opt for some other brand as well in this price range.
Tires
The tires that Cannondale chose for the CAAD12 105 are Vittoria Zaffiro Pro Slick. They are known as super durable and flexible tires that perform well in all conditions. The tire width is 25mm which is known to have the most benefits compared to 18 and 23mm. You will get a narrow enough contact patch with the road, while still being able to tamper with the pressure when the roads are rough or slippery.
Brakes
The brakes are also part of the newest Shimano 105 groupset. These hydraulic disc brakes carry the tag R7020 whereas the brake levers are labeled as R7070. Therefore, you're getting the best of the best in the high-mid range.
As we have mentioned, CAAD12 also comes with rim brakes, if you prefer those or you don't have a need for the additional power and precision that hydraulic brakes offer.
Rims
For their premium CAAD12 105 Disc models, Cannondale opted for a pair of Maddux RD 2.0 rims, with 24 spokes in front and 28 in the back. These are machine-built budget wheels which perform well, but you might have to deal with some broken spokes after a while.
Therefore, if you decide to upgrade your CAAD12, they should be the first thing to go. The rim brake models have Fulcrum Racing Sport rims which are also a budget option but should perform decently well.
Cannondale CAAD12 105 Considerations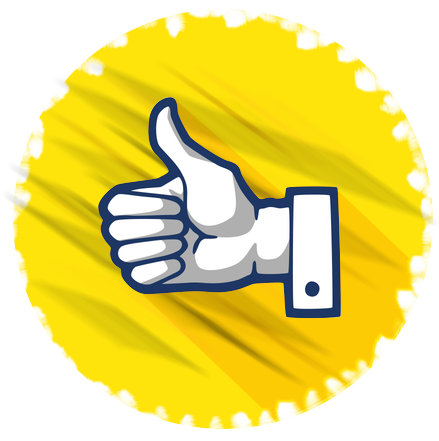 If you are on the lookout for a genuine high-performance road bike but looks are also important to you, then Cannondale CAAD12 105 will check all the boxes on your list. It's another pinnacle of Cannondale's craftsmanship which is evident both at first glance and when you give the pedals a spin for the first time.
The Cannondale CAAD12 105 is as lightweight as many other road bikes out there that are much more expensive which is mostly due to the high-quality frame and the mean carbon fork.
We like most things about it.
The Good & The Bad
It comes with both disc and rim brakes, which is a plus as it gives riders more options. Many riders avoid cycling in wet weather, so they do not have a need for disc brakes. If you are one of those sunshine-loving cyclists, you'll prefer the rim brake model. However, if you do not let the weather be a hindrance to your training, then you can go for the model with disc brakes.
The bottom line is that Cannondale CAAD12 105 offers a lot for the money. You will have a fun ride, look good, and ride fast. What else can an average roadie ask for, apart from some sunny weather?
Points of Improvement for
Cannondale CAAD12 105
What we like about
Cannondale CAAD12 105
Rims are the weakest link
Carbon fork
Cannondale SmartForm C1 Aluminum Frame
New Shimano 105 R7000 Groupset

Other Cannondale CAAD12 Models
In case you need a model that is cheaper or more expensive than the CAAD12 105, Cannondale has thought about you as well. Check out the rest of the models from the Cannondale CAAD12 line of high-performance road bikes.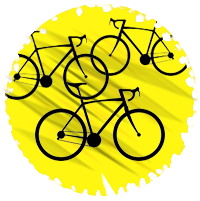 Cannondale CAAD12 Dura-Ace – High-end model intended for professional riders, boasting the Shimano Dura-Ace 9100 groupset and rim brakes.
Cannondale CAAD12 Disc Ultegra – This model sports a Shimano Ultegra R8000 groupset coupled with Ultegra R8020 disc brakes and Fulcrum Racing 700 DB wheelset.
Cannondale CAAD12 Ultegra – It's pretty much the same as the one above, the only difference being the rim brakes and the color.
Cannondale CAAD12 Tiagra – This is the cheapest model of all, with a 10-speed Tiagra groupset and Vittoria Zaffiro Tires.
Cannondale CAAD13 – Our in-depth guide