If you are on the lookout for lightweight women's hybrid bike, Cannondale Quick 7 might be the right choice for you. This is a nimble hybrid bike with a flat bar, that is created for city commuting but with some fitness training in mind as well.
A hybrid bike should be good at combining the best from a road bike and a mountain bike and Cannondale Quick 7 does exactly that. It gives you road bike speed on the city streets but you end with a lot better visibility than you get with a drop bar.
Let's go over some of the most important specs for this bike so that you know what you are getting for your money.
Cannondale Quick 7 Specification
The Cannondale Quick range of bikes offers a wide variety of bikes, with prices ranging from $500 to $1500. The Quick 7 falls on the cheaper end of this scale, which is because of the components fitted on it.
Frame: Alloy
Fork: Quick, Cromoly
Tires: Kenda Kourier 700x35c
Crankset: Shimano 48/36/26
Front Derailleur: Shimano Altus
Rear Derailleur: Shimano Acera
Shifters: Shimano EasyFire 3×8
Brakes: Cannondale V-Brakes
Saddle: Cannondale Women Fitness Ergo
Number of gears: 24
So, this is most of what you get with this bike, which is why it is on the low end of the Cannondale Quick price range. Let's see what's good about it and whether there is anything you should be concerned about.
What Is Good About Cannondale Quick 7?
First of all, this is a beginners', or entry-level women's hybrid bike. With that in mind, the expectations when it comes to components and to what this bike can do cannot be high. Nonetheless, it still excels in many ways.
Frame & Drivetrain
For the money that you put into it, it is pretty lightweight. It weighs around 26 lbs which is not super-light, but it is definitely not heavy either. This is because of the light aluminum frame and fork. The fork is not suspended, which is good since it would add weight and at this price, you could not expect much quality from the suspension.
The 24-speed drivetrain provides more than enough variety of gears for you to ride this bike in different conditions. Whether you live in a hilly or flat area, you will have sufficient choice to keep your cadence high.
Moreover, if you are looking to improve your fitness, you'll be able to keep a high average speed on the out-of-town weekend rides.
Derailleurs
The front and rear derailleurs are not states of the art Shimano technology, but for this price, it is just what can be expected. The Acera and Altus groups are low-end, but they are still pretty reliable. You might need to adjust them more often than a high-end derailleur, but that is not a big issue. Many bikes in this price range offer Shimano Tourney front derailleur, so the fact Quick 7 has an Altus is a plus.
Tires & Brakes
The tires you get with a Cannondale Quick 7 are pretty standard across most hybrid bikes. The 700x35c tires are somewhere in the middle width-wise, not too narrow and not too wide. Therefore, you will be able to be fast enough on paved roads, but also have plenty of stability on gravel as well. These tires make it an all-around fun bike.
The Cannondale Mini V brakes are an area where this bike could be improved a bit. Even for this price, mechanical disk brakes could have easily been fitted. V-brakes and disk brakes have pretty much the same performance and stopping power in dry weather. However, if you live in a damp area with a lot of rainfall, you will probably be missing the disk brakes.
Saddle
The saddle on the Quick 7 is a great choice. It is lightweight and it adds to the overall mean appearance of the bike. Whether it will be comfortable or not for you is an individual thing but most people who ride it report that it feels nice even on longer rides.
---
Other Models
In case the Cannondale Quick 7 doesn't check all the boxes on your list, or it checks too many, you should try with one of the many other Cannondale Quick models.
Cannondale Quick Carbon 1 – This model is far more expensive and has a carbon frame and fork.
Cannondale Quick Disc 1 – This is a more affordable model that features disc brakes and is available as a women's model.
Cannondale Quick Carbon 2 – Compared to the Quick 7, this model has carbon frame and fork and hydraulic disc brakes.
Cannondale Quick 2 – This model has only a carbon fork, but it has much better components than the Quick 7.
Cannondale Quick Disc 3 – This model has a carbon fork and 29 speeds
Cannondale Quick 4 – This model is similar to the Quick 7 but it has a better Shimano Deore rear derailleur.
Cannondale Quick 5 Disc – The Quick 5 has an all-aluminum frame and fork and hydraulic disc brakes.
Cannondale Quick 6 – One of the cheaper models with Shimano Altus and Acera components and 27 speeds.
Cannondale Quick 8 – This model is the same price as the Quick 7, but it has worse Shimano Tourney derailleurs and 21 speeds.
Cannondale Quick 7 Considerations
| | |
| --- | --- |
| What we dislike about Quick 7 | What we like about Quick 7 |
| No disk brakes | Quality Cannondale build |
| Low-end derailleurs | A comfortable and light saddle |
| |  Lightweight frame and fork |
| |  A wide range of gears |
The bottom point when it comes to this bike is that you get a good deal for your money if you keep your expectations below.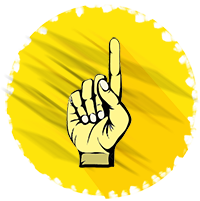 With that in mind, you need to be aware of what this bike is intended for and who it is meant for before you shrug it off.
Cannondale is a renowned bicycle manufacturer, so the quality of build and durability should not be a problem.
Don't think that because you are saving money you will be spending a lot of time at the mechanic's.
If you are a fitness enthusiast and are looking for a bike that you can cycle thousands of kilometers on every season, you should probably look for another option. The derailleurs might not survive so much beating for a long time and you will definitely be better off with a lighter model.
If you are a beginner in cycling and you are not putting in some extreme mileage every season, then this bike will be a good choice for you. You'll get plenty of comfort, speed, and performance, without breaking the bank on something that you do not use that much.
Buy from REI.com