Picking the best Diamondback mountain bikes out of tens of bikes on the market is crucial! The market is full of bikes of varying price scales, but which one fits you perfectly?
This overview is outdated. See the Best Mountain Bikes here >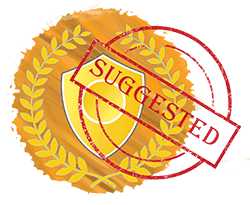 My previous article about best road bikes, was very popular and therefore I wanted to do the same with mountain bikes, but with Diamondback models.
Okay, let's have a look at the bikes. I've found reviews and compared bikes to bikes. Contacted Diamondback and chose the best performers. I really want to give you the best choices. I built it on $500 / $1,000 / $1,500 / $2,000 and the $2,500 price scale.
In this review, I cover different price scales and types of mountain bikes. It's been hard work reading countless hours about the bikes to pick the best ones. Like always, my aim is to give unbiased feedback about the components, frames etc. There aren't many reviews online, and therefore I wanted to give the best overview. I did so by contacting the manufacturers for additional info, a step that most reviewers would not take. 🙂
The article includes all you need to know when choosing a new mountain bike, and where to spend your hard-earned money!
Okay, let's see the bikes and what to expect…
Best Diamondback Mountain Bike Under $500
What to look for in mountain bikes under $500:
Yes, you really can start with a mountain bike under $500. With this bike, you can make your long-promised Sunday training rides a reality. Also, if you want, you can take longer trips (although it would be a more comfortable trip on a higher scale bike). These mountain bikes, under $500, have in most cases alloy frames, and Shimano component sets. Bikes in this price scale are suitable for entry-level riders who don't have high standards. In this range, they do fine.
Weight around 33 pounds
Aluminum frame
Shimano Tourney, Altus, Acera, Alivio or SRAM X3 – X4 components. Both Alivio and X5 are superb if you have them. Some have third-party components. Often Tektro brakes.
Sturdy wheels with disc brakes
Heavy front suspension
Best Diamondback Mountain Bike (Under $500) –

Overdrive ST
For under $500, you will not find much better than the Diamondback Overdrive ST. Why? Let's take a closer look…
Frame:
The frame is made out of high-quality aluminum which keeps the bike relatively light. It has been designed around 650b wheels (27.5"). These are the size in between 26" and 29". They roll and handle relatively well making it the best wheel size option that they could have chosen.
The Diamondback Overdrive ST is also a hardtail mountain bike frame meaning that it does not have a rear shock. This increases peddling efficiency but of course, decreases bump absorption. The dropouts of the frame are forged and the derailleur hanger is easily replaceable in case it gets bent.
Components:
This bike has components that could be classified as beginner components. The components on this bike are on the low end of the component spectrum however, for the price, you cannot expect much more. Upfront you will find a SR Suntour XCT fork that features 80mm (just over 3 inches) of front travel. The fork is sprung via internal coils which work okay. It is best for trails that are not too harsh or for urban use.
All of the shifters and derailleurs on this bike are Shimano which is a nice touch. They perform as they should and you likely will not find this quality on other best mountain bikes. The chain is made by KMC which is a very reliable brand so you can be sure that it will not break on you (with proper care).
This bike also comes with Tektro Aires mechanical disc brakes which is a big step up from the V-brake alternative. They do not have much feel, but for their stopping power and value, it is a great brake. Other components including the handlebars, grips, stem, rims, seat, and seat post are all made by Diamondback and are quite decent.
RELATED: Best mountain bike under $500
Gears:
The 2017 Diamondback Overdrive features 8 gears on the back and 3 upfront. In total this leaves the bike with 24 gears that will get you through pretty much any riding situation. Good choice when choosing the best mountain bikes of 2010 on $500 price scale.
Advantages:
Modern 650B (27.5) wheel size
Shimano shifters (Atlus) and derailleurs (Tourney, and Acera)
Aluminum frame
Four frame sizes
Disadvantages:
Beginner components that work okay but not for avid cyclists
Will be a rough ride on harsh terrain
---
Best Diamondback Mountain Bikes Under $1,000
What should you expect from mountain bikes under $1,000?
$1,000 is the price level where MTBs dramatically change (for the better). It's the same with other bike types too. They start to have better components, and the frames get a little bit lighter. It can be your next step if you want become more serious about mountain biking.
NOTE: I suggest that you be careful with carbon bikes under $1k. You might find some carbon mountain bikes in that price range, but they're not very reliable.
I must admit that aluminum bikes are pretty good and provide much more riding and quality value than cheap carbon bikes.
Weight below 30lbs or less
Mainly Shimano Alivio/Acera or SRAM X4 –X5 components.
A fine aluminum (6061) frame with butted head tube.
Possibly a low-end-carbon-fiber frame which I don't recommend.
Heavy wheels with disc brakes
Own-Brand bar, stem, and saddle.
Mid-Level SR Suntor fork or low-level RockShox.
Best Diamondback Mountain Bike Under $1,000 – Overdrive 29 2
Top 29er under $1,000!

The Diamondback Overdrive 29 2 is a smooth fast bike that will comfortably take you around most XC trails. There are very few reviews online as it is new for 2019.
Frame:
The frame of the Diamondback Overdrive 29 2 is made from butted 6061-T6 aluminum creating a lightweight yet sturdy build. The frame has spacing to accommodate 29" wheels. These wheels will comfortably roll over most types of terrain. Especially when paired with the RockShox Judy Silver fork that is included, with 100 mm of travel. It is a hardtail frame meaning there is no rear shock.
Components:
The components are on the lower to middle range, and for the price are very well chosen. On best mountain bikes like this Comp, the Shimano Alivio/Acera shifters and derailleurs make changing gears a breeze. The cranks are FSA Comet which is a nice touch as they are quite stiff for the price of the bike. The rims are tubeless compatible, and as so many people are turning away from tubes, this is a very good selling feature.
Overdrive 29 2 is one of the bikes with the best value in Diamondback's stable considering its reliable set of components from renowned suppliers.
The tires are WTB Nineline, 29×2.25″ which provide a medium amount of traction with little rolling resistance. As mentioned above, there is a relatively plush RockShox Judy Silver fork mounted to the front that has 100mm of travel to help you through average XC trails. In charge of braking is Shimano MT200 Hydraulic disk brakes.
They have a relatively nice feel to them however there is no reach adjustment. This is alright for most beginner to mid-level riders, however, a lot of people like to have their levers in a certain place so the lack of adjustability might be a pain for them. Diamondback has equipped this bike with most of their own components such as bars, stem, grips, seat, and seat post.
Gears:
The 2019 Overdrive 29 2 comes with a 2X drivetrain meaning there are 2 front gear rings. On the back is a 9-speed cassette. This results in 18 different gears to choose from which is a wide range and will work well for both climbing and fast-paced riding.
Advantages:
Shimano Alivio/Acera all around proves to be excellent for the price range
29" wheels are fast-rolling for XC focused riders
Tubeless-ready rims
Disadvantages:
Not a very "playful" bike
Tires will need to be changed for more aggressive trail riding
Brakes are good but lack contact point adjustment
Or see all the best mountain bikes under $1,000
---
Under $1,500
What should you expect from mountain bikes under $1,500?
Within this price range, you can get a proper mountain bike that will even work decently during a race. You will also enjoy the bike on recreational rides. Probably noting how well it rides compared to your old, cheaper bikes.
If you're choosing the best mountain bikes, then you should know the main differences between the bikes around $500 and $1,000 vs $1,500 is the components. The better the components, the lighter and more reliable they are. This ultimately leads to better performance (and of course more fun)!
Related: Fix your ride – Silca T-Ratchet & Ti-Torque Kit Review!
If you are an avid rider, this should be the price level that you start from. Otherwise, you will find yourself changing or upgrading your bike after a very short time.
Good quality light-weight aluminum frame. Rarely other composite materials or even low-end carbon.
Weight around 28lbs.
Quality groupset (Shimano Deore, SLX or SRAM X9, X7 or similar level components)
Good Full-Suspension bikes start in this price range
Frame designed to be aerodynamic
Mid-weight rims
Best Diamondback Mountain Bike Under $1,500 –

Atroz 3
Best Full Suspension Bike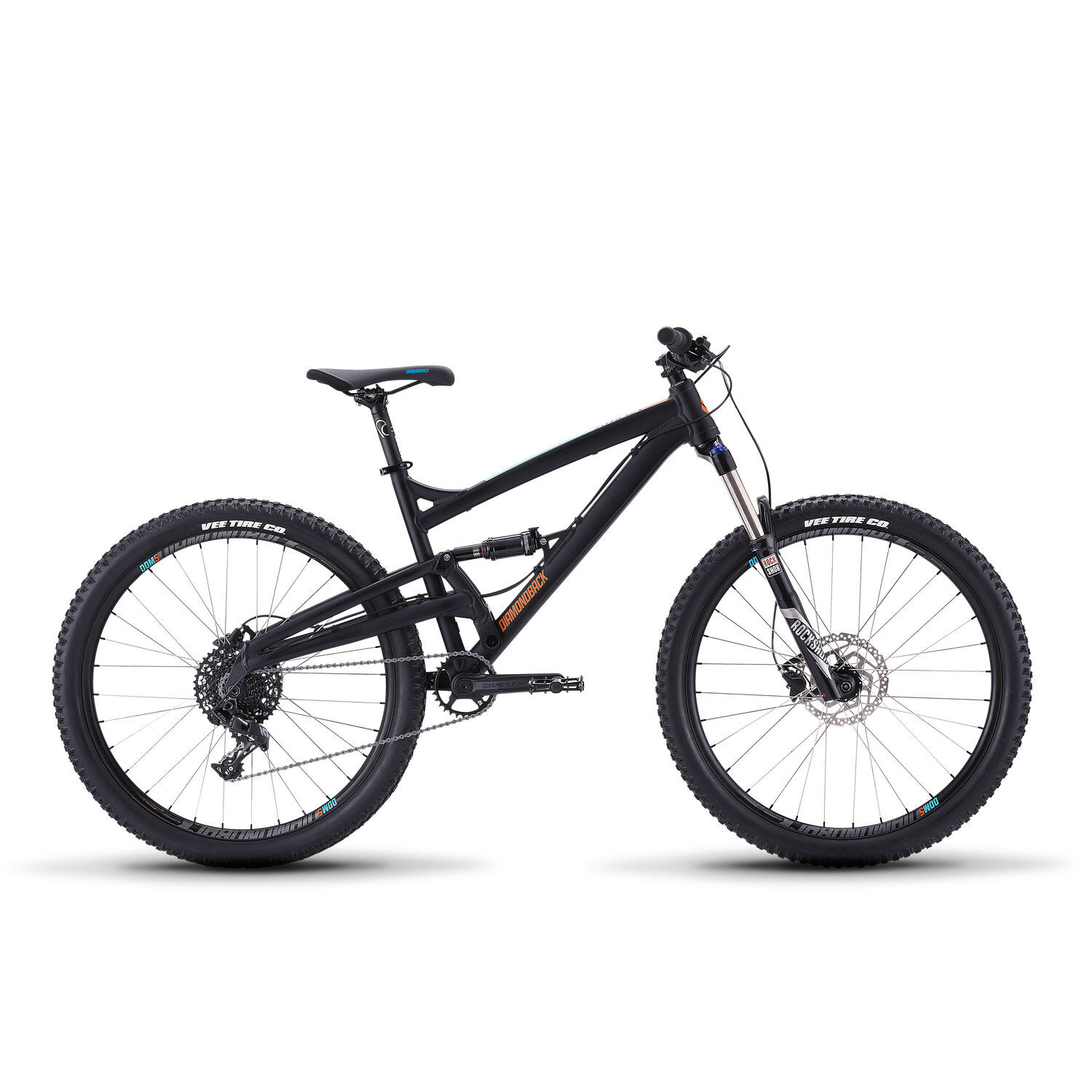 Full-suspension! SMART PICK for under $1,500!

Frame: The 2019 Diamondback Atroz Comp is a capable beginner to intermediate full-suspension trail bike. For the price, you will not find a better spec'd full suspension ride.
The frame is aluminum and 650b optimized with a single pivot suspension system to absorb impacts and bumps in the trail. The pivots are made of sealed cartridge bearings that hold up well to the elements. Diamondback made the frame have a tapered steerer tube that allows for the use of a tapered fork.
Components:
RockShox suspension was used on both the front and rear of the bike. For the rear shock, Diamondback chose to use the Monarch R air shock. It is very easy to set up by simply pumping in the correct air pressure for your weight and riding style, and then adjusting the rebound speed. On the front is a Rockshox Recon with 130mm of travel.
As far as shifting gears go, there is the SRAM NX 11-speed groupset. This is a new "wallet-friendly" product line that includes many of SRAM's higher-end product features. The tires are WTB Vigilante which is quite good for most people on the best mountain bikes of 2019 on this scale.
Diamondback is well-known for providing their customers with more value for money than competition, which is exactly what they did with Atroz 3 as well.
However, some rougher trails or more aggressive riders may require something a bit more heavy-duty. The nice thing about this bike is that Diamondback also started to include some high-quality Race Face components. The Race Face responds handlebar and stem combo are a nice touch. The rest of the components are made by Diamondback which is still good quality, just not quite on the same level as other brands.
However, these components also helped keep the price down so it was a good decision on Diamondback's part. Tektro Gemini hydraulic brakes have an okay feel to them, and the lever reach adjust will help with personal set-ups.
Gears
The SRAM NX shifters and derailleur provide very smooth gear changes. This bike has a modern 1 X 11-speed drivetrain while still providing a very wide gear ratio range. This is a nice touch as it takes away the bulk, weight, and complexity of a front derailleur.
Advantages:
Easily adjustable rear shock
Reach adjust levers
Modern 1X drive train
Disadvantages:
It would have been nice to see a bit better of a fork (perhaps a Rockshox Revelation)
The tires are okay for easy trails but many riders buying this bike could make use of a more aggressive tire
---
Best Diamondback Mountain Bikes – Under $2,000
What should you expect from mountain bikes under $2,000?
With a bike from this price point, you will find yourself discovering new and fun trails everywhere. A path you wouldn't have dreamed of taking before may become a reality. Bikes in this scale have decent components that are reliable. This is also the price point that you should buy your first bike from if you intend to race it. The higher-level components and lightweight will help keep your race performance better than if you raced with a cheap bike.
Mountain bikes under $2,000 are capable of taking you to the racing level, but only when you want it. Trust me when I say, this level of performance is something you want!
High-end aluminum frame or low-mid level carbon
Weight around 26lbs
Enthusiast level components
Mid-level wheels
Good front-suspension with lock-out
Best Diamondback Mountain Bike (Under $2,000) –

Mason Comp Plus
Can be slightly above $2,000!
If you are looking for a well spec'd hardtail that can tackle just about anything, the Diamondback Mason Comp Plus is worth a look. Let's look closer
Frame:
The frame is made up of 6061-T6 Aluminum which is light and sturdy. In the rear triangle, you will find boost spacing which means the bike will run extra wide hubs to allow for wide rims and plus-sized 27.5″ tires. It also features the new style ISCG-05 tabs for the attachment of a chain guide.
Components:
Taking into consideration that this bike is priced right around $2,000 on best mountain bikes of 2019-2020, it is amazingly put together with mid-level parts. The Fox 34 Float Performance fork offers 130mm of travel and is fully adjustable with a 3 position lever for on-the-go tuning. Through axles are found on the front and back of the bike to keep it stiff. Plus-sized tires seem to find traction anywhere and offer great bump compliance.
SRAM GX makes changing gears a breeze at any time. Diamondback was smart to put a KS dropper post on this bike. It allows for a very quick adjustment of seat post height via a remote on the handlebars. This is great for this bike as the rider using it will likely use it in a variety of situations (climbs and descends), which require different seat heights for ultimate comfort.
When it comes to stopping, SRAM was again the go-to manufacturer. The SRAM level-T hydraulic disk brakes are used and include reach adjust (must be done via the use of tools). There are 180mm rotors on the front and back so that you have consistent, and powerful braking without fade. Diamondback components can be found throughout to help keep the price down.
Gears
New to the Mason Comp is a 1×11 speed drivetrain. No front derailleur keeps the weight down and bikes simple to use. There is a 10-42 tooth gear range on the back that is easily a wide enough ratio for just about any type of mountain biker.
Advantages:
Dropper post
Extra-wide plus tires
Fox 34 fork
Disadvantages:
Diamondback's own components are not anything special.
---
Best Mountain Bikes – Expert Level
What should you expect from enthusiast-level mountain bikes?
Bikes in this price range have been designed to last long and offer pure pleasure. With this Diamondback, you'll find your riding gets taken up a level. Since the price is high, there are more resources available for the company to put into the bike. The most obvious way to see this is to look at the high-level components. You can get either a full-suspension or hardtail mountain bike in this price range. Choose whichever suits your riding habits best.
Bikes in this price scale typically receive better support from local bike shops and from the manufacturer than cheap bikes do. This is for a few reasons, firstly, mechanics see average bikes from day to day so when they see a high-quality bike, they take a lot of care.
Secondly, the best mountain bikes in this price scale usually make the bike shops and manufacturers a bit more money, meaning that they have more to invest into the customer service. Lastly, top quality bikes also have more adjustment than cheap bikes so tuning help can be easily offered.
Top-notch race components (Shimano XT or SRAM X0, XX, etc)
Ultra-strong and light-weight aerodynamic frame
Bike meant for races (this does not mean that is has to be raced).
Reliable performance on many different types of trails
Best Diamondback Mountain Bike for Maximalists – Mission 2C Carbon
Best Full-Suspension Carbon Frame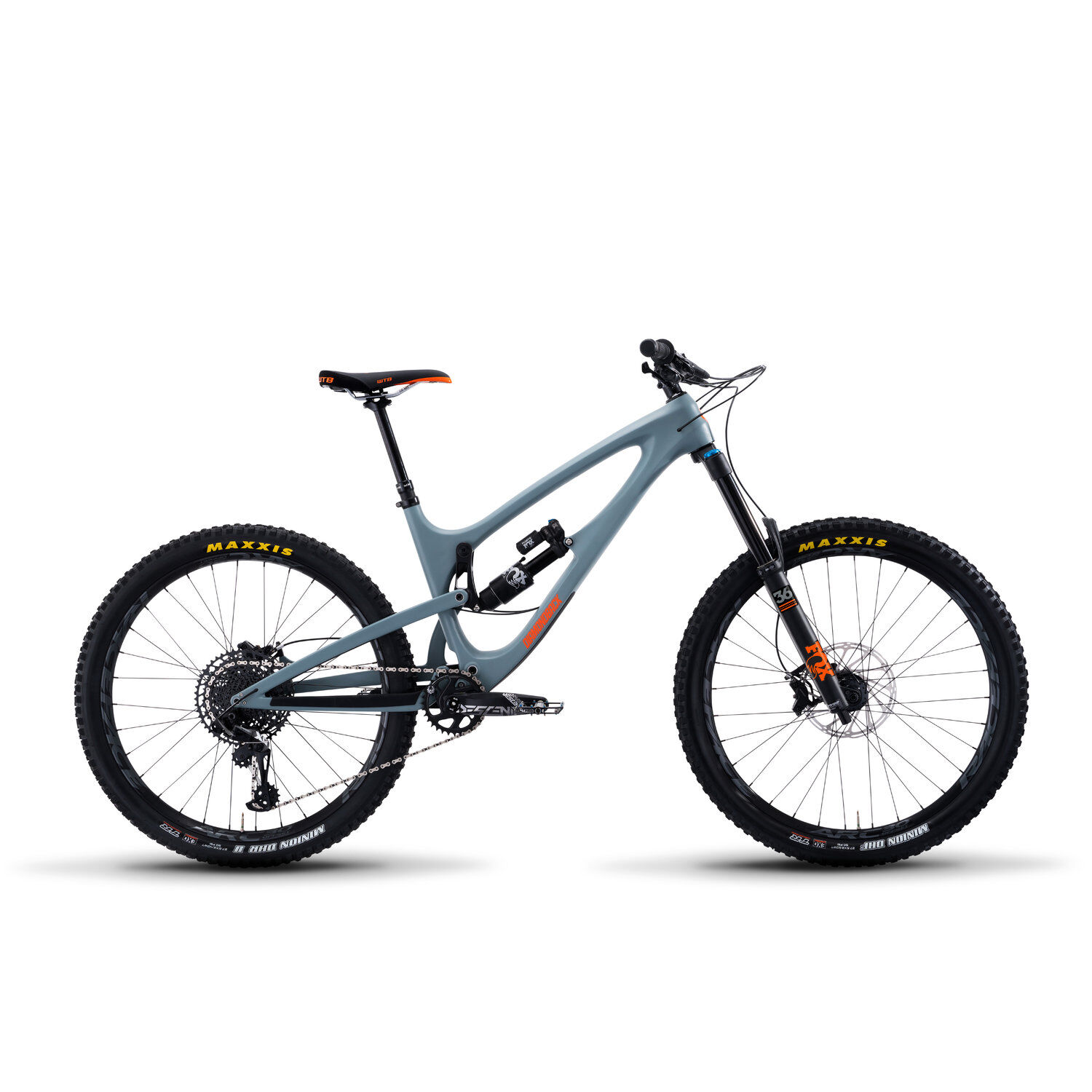 The Diamondback Mission 2C is an all-mountain monster. It features 180mm of suspension travel up front and 160mm on the rear that will easily handle a day in the bike park as well as everyday trail rides.
Frame:
The frame itself is made of Monocoque Carbon to assure its reliability and strength. It has a tapered head tube and the modern ISCG-05 mounting bracket for chain guides. The suspension pivots are designed to follow the well-known Knuckle box technology to assure a good pedaling platform and active rear shock.
Components:
This bike is loaded with high-quality components. The suspension is taken care of by Fox with a bump swallowing Performance 36 Float fork on the front and a Fox Float X2 Performance Elite shock on the back. Both are fully adjustable and air-sprung offering almost unlimited ride customizability.
Diamondback Mission 2 Carbon has the best of the best when it comes to components, suspension, wheels, and tires, so it easily wins mountain biking top lists.
SRAM's X01 Eagle group proves to be a great drivetrain. Raceface products can also be found all around this bike as a testament to the high-quality build that Diamondback was going for. There is a Kindshok E201 dropper post for quick adjustment of the seat height that is controlled by a remote on the handlebars. Stopping is also controlled via Sram Code R. They have ample stopping power and tool-free reach adjust levers. There is also a combination of a boost front hub and wide tires for maximum traction.
The tires are Maxxis DHF 2.50 & Maxxis DHR II 2.40 and they perform very well. Of course, tire choice is always a preference so some people may want to swap them out anyway. It is recommended to go tubeless as well. To help with this, tubeless valves are included in the extras. This bike is capable of being pushed without letting you down, leaving riders with a powerful option for the price.
As for extras, Diamondback includes a Tool Kit and a Shock Pump. All in all, Diamondback hit the nail on the head with this bike!
Gears
The perfect choice to put a 1×12 speed SRAM drivetrain on this bike leaves owners with the ability to ride whatever they want without the hassle of a front derailleur. With a 32 tooth ring up front and an 11-50 tooth range in the back, it is unlikely that you will ever need more gears.
Related: FULL Mission Series Review
Advantages:
Powerful suspension provided by Fox
1×12 speed SRAM drivetrain offers a huge gear ratio range without needing a front derailleur
Dropper post helps quickly puts the seat in different positions
Comes with decent extras
Disadvantages:
The inline shock does not quite match the forks performance
Maybe a little too much for everyday use.
---
What To Expect?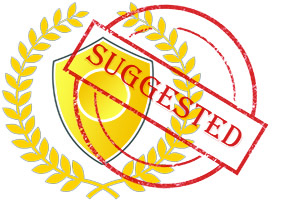 Well, there are bikes, and each bike may belong to a different performance class. What bike should you choose? You can compete in races with an entry-level mountain bike, but you will be limited by the bike's performance. This is mainly because of its components and weight. You should select the right mountain bike based on your needs. It is important to choose well. I'll let you know of the best mountain bicycles by price.
Entry-level, training bikes, or competing and maximalist are the different classes that I group bikes into. Most of the riders have started with the entry-level bikes and gone up to maximalist bikes made of carbon.
Cycling is like an addition, just make sure your husband or wife doesn't find out how much you are paying for your hobby! 🙂
CONCLUSIONS
Having a hard time choosing? Some tips for helping you decide…
If you're an entry-level rider, the Diamondback Overdrive ST is hard to beat from every angle, thanks to its decent 27.5" wheels and worthy component set. By investing more, you might consider Diamondback's venerable Overdrive 29 2 – the best 29er for entry-level mountain bikers.
As stated, choosing a super cheap full-suspension bike may not be a good value at all. One full-suspension bike which will represent a worthwhile value is the 2018 Atroz 3. This winner includes a nice mix of Shimano, RockShox, and SRAM components.
If you have higher expectations or need more suspension travel, then the Diamondback Mason Comp Plus is a big winner. With its well-designed frame and great components from SRAM and Shimano, it's a hard one to beat!
For mountain bikers demanding even more performance, we suggest the Diamondback Mission 2C Carbon. This dirt ripper is ready to crush, thanks to aggressive geometry and its competence in a multitude of off-road riding situations. It has a full range of great components and design that will satisfy your need to shred your local trails and more.
PS! Like this guide? Feel free to spread the word and share below 🙂
Read Next: All brands: Best Mountain Bikes