Pinarello Prince is a carbon race road bike that's almost as fast as Dogma, but slightly more comfortable and a lot less expensive.
Pinarello's Dogma F12 seems like the perfect road bike. However, it comes with a couple of downsides—it's way too expensive and potentially too aggressive for the average road rider.
The Prince is here to fill that gap and offer something that rides as good, looks as neat, and makes a lot more sense for a non-professional cyclist to buy.
Thanks to a host of trickled-down technologies that the Prince has inherited from its more expensive cousin, this bike is as fast as you'd expect a Pinarello to be.
Find out why we think it offers the most bang for the buck in the Italian brand's entire lineup!
Specifications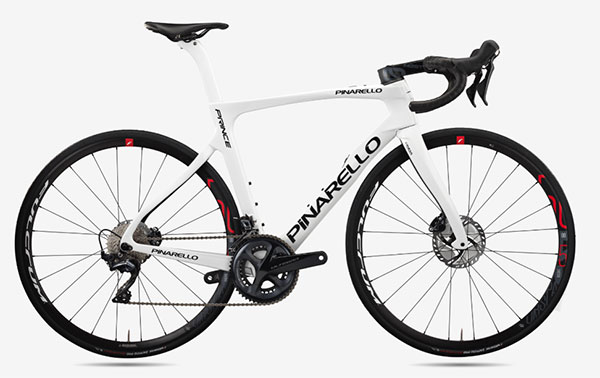 Pinarello Prince is a well-specced-out bike that offers a lot of value for the money. It's available in two complete builds either with Ultegra R8000 or Ultegra Di2 groupsets. You can also get it with disc or rim brakes.
The only difference between the two builds, apart from the drivetrain, is in the wheels. The mechanical version gets Fulcrum Racing 500 rims, whereas the Di2 version gets a MOST Ultrafast 40 wheelset.
Check out the complete list of the most important specifications below or visit the website for more details.
Intended Use: Competitive or recreational riding
Frame: TorayCa T700 UD, TiCR™ Cable Routing, Italian BB, UCI Approved
Fork: Prince Onda Fork with ForkFlap™, 1.5′ upper and lower steerer
Crankset: Shimano Ultegra R8000 11S
Shifters: Shimano Ultegra
Front Derailleur: Shimano Ultegra R8000 or Di2 R8050
Rear Derailleur: Shimano Ultegra R8000 or Di2 R8050
Rear Cogs: Shimano Ultegra R8000, 11S
Number of Gears: 22
Brakes: Shimano Ultegra R8000, 2 pistons caliper, 140/160mm rotors
Rims: Flucrum Racing 500 or MOST Ultrafast 40*
Handlebar: Jaguar XA Aero TiCR
Saddle: MOST Lynx Aircross FEC Alloy Large 145mm
T700 Carbon and Onda Fork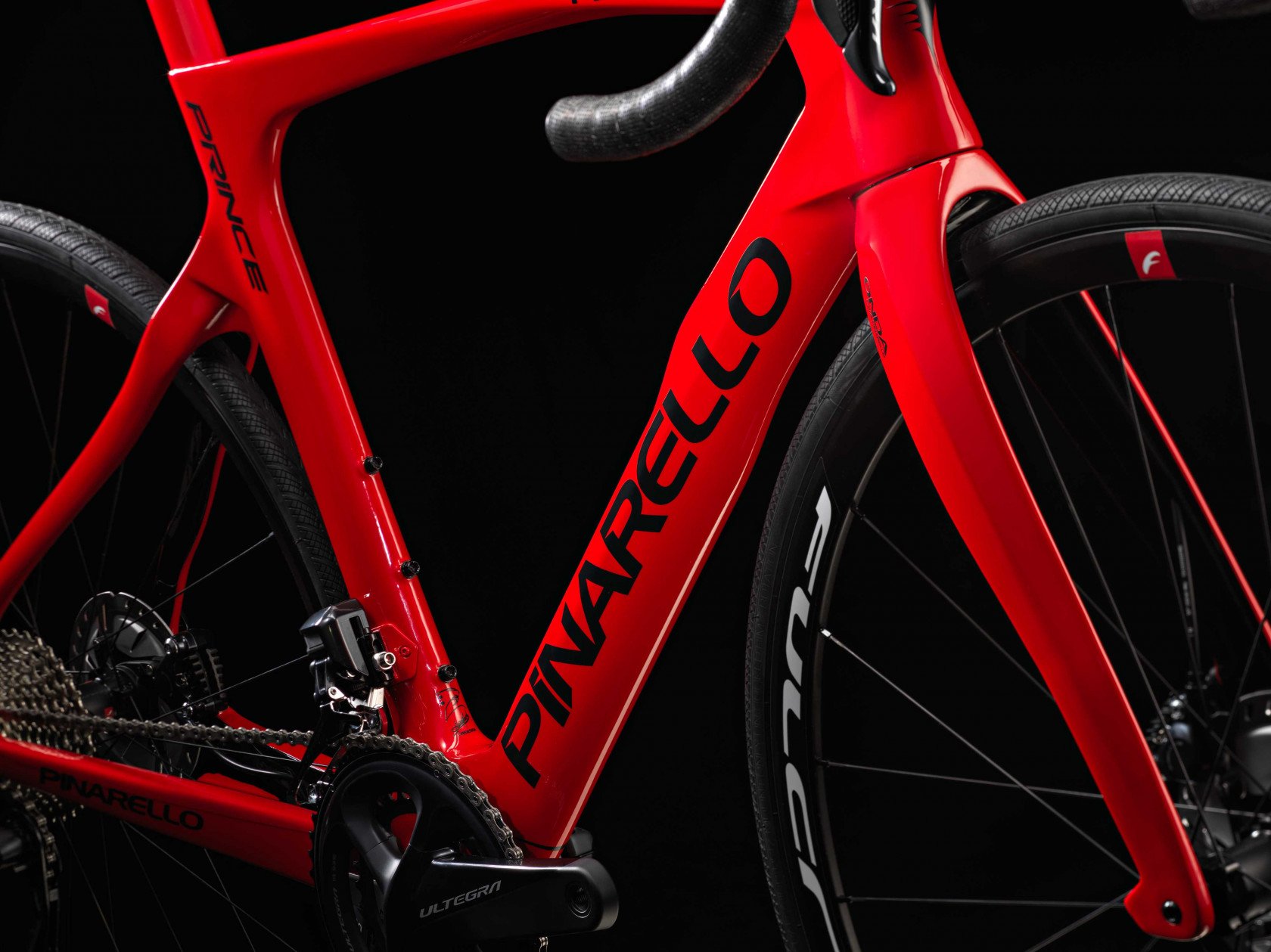 Pinarello Prince's frame is made with T700 Unidirectional Carbon which is slightly heavier and a bit less stiff compared to F12's T1100. The company chose it in order to make this bike more comfortable and less expensive, without losing much performance.
Related: Different Types Of Road Bikes
The frame features TiCR full internal cable routing, an asymmetric design, race geometry, and flatback profile tubes. The Onda fork has recognizable curves and fork flaps that further improve aerodynamic flow. Moreover, the concave downtube is designed in such a way as to minimize the drag created by water bottles by placing them lower on the frame.
In terms of geometry, Prince is more relaxed with a higher stack and shorter reach compared to Dogma F12, so you'll be able to ride for longer with more comfort.
All things considered, it seems that this is a race bike that strikes the perfect balance between all-out performance and a build that's suitable for a wide range of applications.
Dependable High-End Components
Pinarello Prince boasts two high-end yet affordable complete builds. You can get it either with an Ultegra R8000 groupset or with its Di2 counterpart. These groups offer top-notch shifting at the fraction of the price of Dura-Ace.
When it comes to the brakes, you can choose between the disc brake or the rim brake version. In either case, you'll get a Shimano Ultegra brakeset.
If you opt for rim brakes, the frame and fork come with quick-release axles, whereas the disc version comes with 12mm thru-axles.
The disc or rim brake choice also affects the tires you get. The former will get you Pirelli P7 tires, whereas the latter comes with Pirelli Pzero Race 26mm.
Aerodynamic Features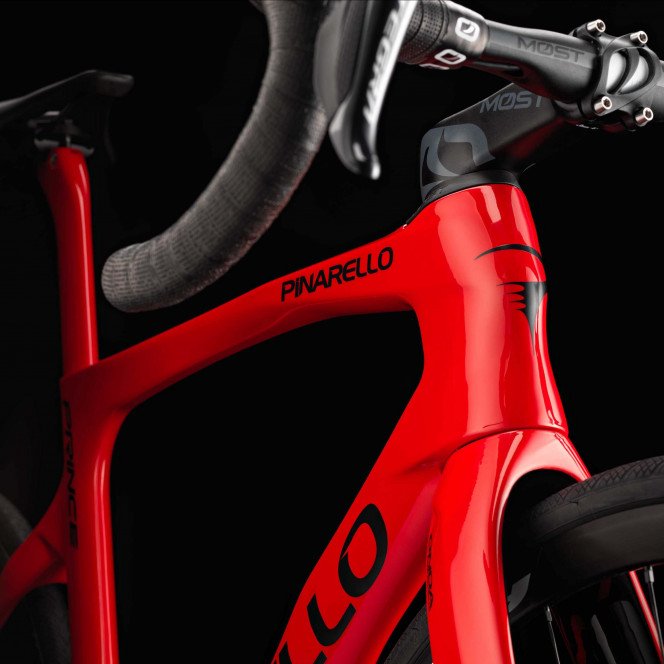 The moment you look at the Prince, even without seeing what's written on the oversized downtube, you know that it's a Pinarello.
The reason is that it has a unique aerodynamic frame and fork tubes that are characteristic of this Italian brand.
Some of the aero features that this model received include:
Onda fork
ForkFlap design
FlatBack profile
TiCR cable routing
Concave downtube
Asymmetrical frame design
Together, these technologies and design decisions will significantly reduce drag and help you pedal more efficiently. Prince's geometry is less aggressive and thus increases the rider's profile compared to Dogma F12, but its aero-friendly design makes up for it.
Related: Best Road Bikes
Sizes
Getting the right frame size when buying a Pinarello Prince is super easy as this bike comes in nine frame sizes. The seat tube length (center to center) measures between 430mm and 600mm, so there's a good range of sizes to choose from.
However, Pinarello does not provide a size chart based on riders' height measurements, so you will have to choose based on experience or advice from a bike fitter.
FAQ
Final Verdict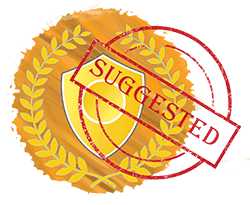 There's not much more to say in conclusion but Pinarello Prince is a seriously fast race road bike that offers a dynamic and responsive riding experience.
Even though it is heavier and less aero than Pinarello's top-tier model, it's hard to notice that this is a "second-tier" bike unless you were born and raised racing bicycles.
It's almost impossible to do so simply by looks, as the Prince looks every bit as a breathtaking Pinarello should.
We recommend buying it if you can't spend five figures to get two wheels but you want a fast, aero, and extremely capable bike.