Hiplok Z Lok Combo is a lightweight, multi-use, steel core security tie ideal for quick pit stops on your rides. This lock is intended for low-risk environments and situations, ideal for preventing the "snatch and run" thefts, which is one of the most common ways riders become walkers.
Even though Hiplok Z Lok Combo will do little to prevent a determined and well-armed thief from taking your bike, it will give you peace of mind when you enter the shop for a few minutes to grab an energy bar or a Gatorade.
Overall Design
Hiplok Z Lok Combo is essentially a tough cable tie that consists of an 8mm reinforced steel core wrapped in soft plastic that protects your frame.
This lock operates like a zip tie, with a three-digit combo locking mechanism. Basically, you thread the tie through the locking mechanism and scramble the digits to secure your possessions.
The mechanism has a reset function that works when the tie is unlocked, so you can change your combination whenever you wish.
Z Lok Combo has a 430mm locking length and weighs just 70g. Therefore, it's pretty easy to put in a pocket or a bag and carry along.
If pairing colors with your bike is important, this lock is available in four distinct colors — black, teal, yellow, and green.
Ease of Use
Hiplok Z Lok Combo is pretty easy to use. It locks and unlocks in a matter of seconds, considering you haven't forgotten your safety combination.
The 430mm locking length is enough to tie your top or down tube to almost any bike rack or post. However, it can be too short if you try to tie the front or the rear wheel as well.
But, considering it weighs just 70g, you can take it anywhere and forget about it until you need it. Great for some added protection or low-risk situations.
Reliability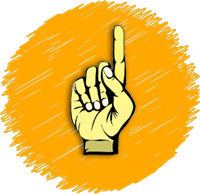 When it comes to reliability, it's important to understand that Hiplok Z Lok Combo is essentially a cable tie and not a heavy-duty lock. Therefore, you should not rely on it as your only safety measure!
Moreover, there are some disconcerting reviews available on REI, posted by people who bought and used this lock.
Namely, one user reported that the dials "slow down or stop at the correct combination number" and wrote about it to Hiplok. To that, according to the user, Hiplok responded that "Our Z LOK COMBOs do occasionally do this, however this can be common with combination locks…"
Several other users commented that the locking mechanism jammed after a while and they could not unlock it, or that the combination changed randomly on its own and they had to guess the correct one to unlock their bikes.
Even though these are sporadic cases and not the rule, it's still something to be wary about.
If you need a stronger one, consider the Hiplok Superbright
Final Verdict
If you need a lightweight and easily portable lock to use in low-risk situations, Hiplok Z Lok Combo is a decent choice.
Carrying a heavy U-lock or a chain lock is a pain when you know you'll leave your bike for just a few minutes to run in and out of the store. This is where Z Lok Combo comes in handy.
It's also a good choice as an auxiliary lock to secure your helmet, saddle, wheels, secure your bike to a car rack, etc.
Definitely don't rely on it as your only theft-prevention measure or leave your bike unattended for hours as it does not stand a chance against bolt cutters or other common bike-theft tools.
Hiplok Z Lok Combo
$25.00
Pros
Lightweight
Easy to use and carry along
Great added protection
Affordable
Cons
Easy to forget the code
Combo locks are known to malfunction
There are no comments yet, add one below.