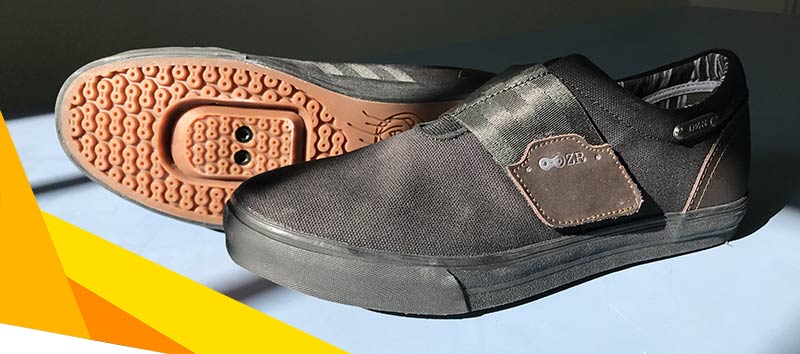 Do you love riding clipless but you're not a big fan of wearing nerdy cycling shoes on a day-to-day basis? Then you should consider a pair of commuter cycling shoes, such as the DZR Jetlag Nero.
DZR Jetlag Nero is an urban cycling shoe that blends right in with your business or casual attire. It has all the most important features of a good urban commuter shoe, such as comfort, style, performance, and durability.
I wore them for a few weeks, tested them thoroughly in different settings, So I'll tell you the good and the bad!
DZR Jetlag Nero Commuter Shoes Main Features:
Made from comfortable and breathable synthetic materials
Natural gum rubber outsoles provide good grip and durability
Variable-flex shank suitable for walking and riding
Available in 10 sizes (38 – 47 EU)
One-strap design
Compatible with 2-Bolt cleats (SPD Style)
Reflective Heel Badge
Cycling Shoes for All Occasions and Purposes
Riding clipless pedals and shoes has a lot of benefits in terms of on-bike performance, power transfer, and overall efficiency of pedaling. However, not everyone likes the appearance of classic cycling shoes.
That's why inconspicuous commuter clips such as DZR Jetlag Nero are extremely convenient. They feature a pretty straightforward and simple design that resembles skateboarding shoes or Vans.
The color of the materials is gray, so these will fit excellent with jeans, pants, and any other casual outfit. You can comfortably wear them to school, to work, to the store, or when going for a stroll. They blend right in as they look nothing like standard cycling shoes.
I can say that Jetlag Nero feels pretty comfortable as well. I tried wearing them throughout the day, riding, walking, and standing a lot, and had no major issues.
One of the things I believe could be improved is the recess in the sole of the shoe. It's not deep enough, so you can sometimes hear the cleats grinding and scraping on the concrete as you walk. After a while, it can get a bit annoying.
Materials Used and the Fit
The materials DZR Jetlag Nero is made from are pretty good. The soles are made from natural gum rubber, which apparently has a lot of benefits compared to synthetic rubber. According to DZR, it is sticky, durable, and provides excellent grip on different types of surfaces.
That's something I can agree with. The soles are soft yet grippy, and I haven't noticed that my feet were slipping, even when the pavement was wet.
The upper is made from a woven synthetic material that appears to be quite durable. The upper is glued to the sole, but there's stitching all over the place as well.
A big plus that sets Jetlag Nero apart is the reflective heel badge which shines bright at night and improves your visibility by quite a bit. If you plan to ride at night, it will come in handy.
The Fit
Since these are slip-on shoes, you'll need to use a shoe horn to put them on. It's not necessary, but I found that it helped me a lot.
When you put them on, they feel comfortable and snug, just like real cycling shoes. This is in part thanks to the single hook-and-loop closure which is easy and quick to adjust. However, if you have a big arch in your feet, you might feel a bit too much pressure when riding if you tighten them too much.
In total, there are ten sizes you can choose from, ranging from 38 to 47 (EU). Therefore, it should not be too hard to find the perfect pair. The fitting is comparable to other popular brands, so you should choose the size you normally wear.
However, the width is slightly narrower than what you'd expect, so if you have very wide feet, you might feel cramped when the straps are tightened.
Riding Performance
DZR advertises Jetlag Nero as the first and only slip-on commuter cycling shoes. I can say that they did a pretty decent job of striking a balance between riding and walking performance.
DZR installed a variable-flex shank in the soles which provides improved walkability and better power transfer. What this means is that the shoe is soft when walking allowing the soles to flex, so you won't feel the hard metal cleats on your soles.
However, when riding, there's more than enough stiffness in the sole to ensure good power transfer from your legs through the pedals.
With the straps tightened sufficiently, you'll feel just a little bit of move through the shoe if you stand up and stomp the pedals hard. However, that's pretty normal for casual cycling shoes and pretty irrelevant for commuters who are not obsessed with performance.
Looking for more cycling shoes? Take a look at our list of the best cycling shoes.
Installing Cleats
The SPD cleats can be installed easily, in a matter of minutes with just an Allen key. You just need to unscrew and remove the rubber insert, position the cleats properly, and tighten the two screws.
I had some trouble setting one of the cleats to the rearmost position. The slider was stuck and moved just 50% of the way. After a bit of tugging, I finally got it to where I wanted it to be. The other one worked well so I was able to clip in and ride pretty quick.
Related: Cycling Shoes 101
Bottom Point: My Thoughts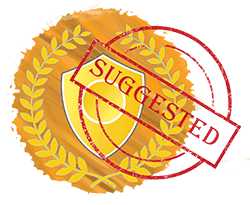 All in all, I'd say that DZR did a pretty good job balancing between riding performance and everyday comfort with the Jetlag Nero. The shoe feels cosy on the feet even after running errands around the city all day long and you remember that it is, in fact, a cycling shoe the moment you clip in and start riding.
I liked the design, the single hook-and-loop closure, and thoughtful details such as the reflective heel badge. The only area I think has room for improvement is the cleats recess in the sole — it should be deeper to prevent clicking noises when walking on pavement and cobbles.
If you want a casual cycling shoe that blends with your everyday clothes, and if you're ready to sacrifice a bit of riding performance for some comfort, then DZR Jetlag Nero is a good commuter shoe for you.
There are no comments yet, add one below.