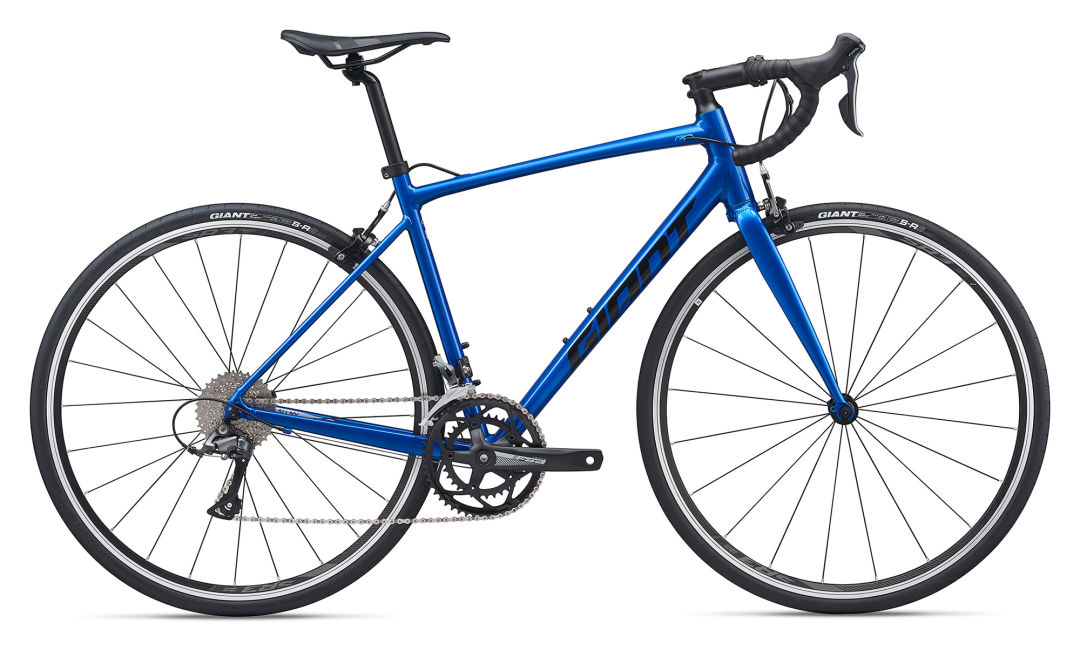 The all-new Contend 3 by Giant is sure to fulfill all of your cycling needs and expectations. Designed primarily for riders with an edge for versatility, the Contend 3 is precisely engineered to create a better ride quality for the end-user. This process is done so with Giant's balanced road geometry – designed to ensure complete power transfer and comfort throughout.
The Contend 3 molds to even the toughest and most technical circuits, keeping the rider comfortable and the bike responsive.
In this review, we will dive into the intricate workings of the Contend 3 itself and dissect components within their range of performance and durability. We will also discuss the advantages and possible disadvantages that the Contend 3 comes.
Key Specifications
Giant Contend 3 comes equipped with Giant's new innovative D-Fuse seat post, which allows for even more sustained comfort through rough terrain. This allows for absorption by absorbing road shock down to a minimum, all while maximizing power output. The technology keeps you as the rider in charge of every chance of getting ahead of the competition.
In addition, the Contend 3 comes with their flagship WheelSystem, which grants a complimentary 32c clearance for wider and more robust tubeless tires. Wider tires provide for an even smoother and lower rolling resistance ride. Also, it delivers more protection against punctures, leaving you to worry about the road ahead and not the road beneath you.
Frame: ALUXX-Grade Aluminum
Fork: Alloy, OverDrive steerer
Handlebar: Giant Connect
Stem: Giant Sport
Seat post: Giant D-Fuse, alloy
Groupset: Shimano Claris
Rims: Giant S-R3 Wheelset
Hubs: Giant S-R3 Wheelset
Spokes: Giant S-R3 Wheelset
Tires: Giant S-R3 AC, 700x25c, folding
Technology & Materials
Made from 6061 alloy, the Giant's Contend 3 ALUXX Aluminum Technology ensures lightweight construction and versatile characteristics. Engineered for quality, the frameset features better flexibility and adaptations than that of carbon or titanium. Aluminum is both strong and lightweight by nature. The Giant S-R3 wheelset is also aluminum, which complements the overall presentation and performance of this bike – keeping weight at a minimum, all while increasing ride quality and comfort.
Related: Full Overview of Giant Bikes
Speaking of weight, the Giant's D-Fuse seat post is composite, reducing unnecessary additional weight where it is least needed. The seat post is known to take far fewer stresses than the bottom bracket area, and even the handlebar cabin sometimes. When you are riding, most power is generated through your lower body, resulting in weight applied mostly on the crankset.
This idea is critical to note because the saddle is designed more for a rider to balance on. Integrating a carbon seat post on an aluminum bike adds to the ride quality from the aluminum body and stresses of the terrain. Carbon is known to flex greater than that of aluminum; therefore, smaller composite components only create a more well-rounded and comfortable riding experience.
Overall, the bike has not changed that much over the years. The only noticleable change has been the change of tires. Apart from that, the bike has stayed the same over the years.
Components
Moving along to the groupset, the Contend 3 features full Shimano Claris componentry. Shimano Claris is a good starting point for anyone who wants to experience quality within their shifting and pedal strokes.
Although it sits just shy of the Shimano 105, Ultegra and Dura-Ace line, the Claris is sure to please with its durability and surprisingly robust construction.
Read More: Bike Groupsets
It is the perfect starting point for your new Contend 3 adventure. Rest assured, though, that groupsets and componentry are all interchangeable.
What is paramount when purchasing a bicycle is having the right frame that suits your riding needs.
The Contend 3 also comes with a compact crankset and gives you a perfect balance between acceleration and speed. From tackling double-digit grades to flattening out afterward on a straightaway, you are sure to adapt your wattage accordingly to cater to both challenges.
Ride Quality
The Contend 3 is the best in its class for reliability and compliments the Contend line. Given the tire clearance with this model, Contend 3 can work for cyclocross and gravel riding. There are no limitations for what this bike is capable of, how you choose to utilize this bike is truly up to you.
Not many bikes today offer you this form of flexibility, for most of them, are tailored for a specific riding style. At the price point, you are getting the best of all worlds, knowing that at any time, you can adjust and set your bike up accordingly. This serves as an advantage because not all riders have the luxury of owning more than one bike. With the Contend 3, you can accommodate all four seasons and enjoy cycling year-round.
As mentioned before, the bike initially comes with size 700x25c tires, allowing for you to decide where the most apt placement with tires and your expectation lies.
Read More: Bike Wheel Sizes Explained
Equipped with the Giant S-R3 AC, 700X25 folding tires, you are given the freedom to venture off far away from home, knowing that your tires are sure not to disappoint. Tubeless application is also a significant advantage for the wheels that are offered on this bicycle. As discussed, tubeless tires provide better puncture protection and lower rolling resistance.
This is because the sealant within the tires not only seals most punctures as they arise, but it also reduces friction from traditional tires that have tubes within them. Furthermore, larger, wider tires provide an even less rolling resistance. This fact derives from tires requiring less pressure to keep form, thus demanding less energy to implement during the molding process of the road.
Wheelset
Complementing the tires, we have the Giant in-house hubs and spokes, tailored explicitly to the Giant S-R3 wheelset. Sure, you are always welcome to upgrade your wheelset and hub specifications, but nothing is purer than what the bicycle and its wheelset are originally equipped with, for it is factory fitted primarily for that given bicycle and its abilities.
A good recommendation is to utilize Giant's full package before venturing off into aftermarket territory. The Giant hubs meet rim limitations, so they provide a perfect balance between durability and sustainability over the life of the frame. Unlike carbon fiber, aluminum fatigues over time.
In contrast, aluminum doesn't fail in nature as carbon does. Having aluminum wheels gives you that extra cushion room if you were to be in a crash or hit a massive obstacle in the road. Moreover, typical upgrades for wheels usually graduate to carbon – the downside to this is that comfort degrades, for carbon wheels are a lot more rigid.
Other Contend Models
Contend 1: Basic commentary at the most affordable price. Shimano Sora drivetrain and Giant's P-R3 AC tires
Contend AR 1: Shimano 105 drivetrain. Gran Fondo tire
Contend AR 2: Shimano Tiagra groupset. Combines compatibility with comfort and performance
Contend AR 3: Sora componentry along with the disc brake system. A right balance if you are seeking a mixture of the Contend advantages
Final Takeaways and Thoughts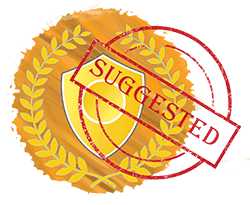 We want the best value that money can buy. The Contend 3 combines quality and economy all in one. At $860, the technology and engineering that you are getting separate you from that of the competitor brands. Giant takes pride in its product and continuously introduces new technology in its line of bikes.
From the extra-wide tire clearance to the D-Fuse seat post integrated within the bike, what you're ultimately paying for is a company whose product continually tailors to the needs of the customer.
Reward yourself with the technology that is proven and tested to perform in the harshest of elements. The new Giant Contend 3 is a must to enjoy for a cyclist at any fitness level. It complements the beginner rider with its comfort and reliability, all while challenging the advanced rider with its geometry and durable construction.
The new Giant Contend 3 is designed with the consumer in mind. The components are budget-friendly and the ride quality superb.