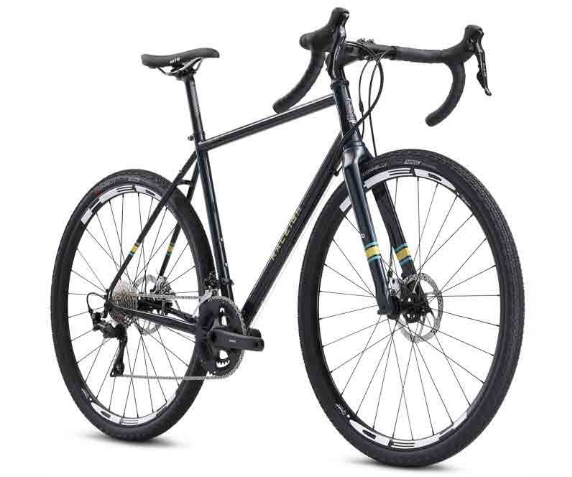 The Raleigh Tamland series is made of two models – Tamland 1 and Tamland 2. This is a line of bikes created from lightweight chromoly steel and carbon, so it is aimed at people who want their bikes to be comfortable, yet light and nimble. Who Should Be Interested in Raleigh Tamland Series?
The idea Raleigh had in mind when they designed the Tamland series, was to manufacture bicycles which would perform equally well on the city streets and in off-road conditions.
The Tamland 1 and Tamland 2 are fantastic commuters, able to go fast on asphalt and get you from point A to point B quickly through the busy city streets. On the other hand, due to their comfy steel frames and wider 40mm tires, they will induce confidence when taking a detour on gravel.
The Raleigh series is mid-priced – Tamland 1 costs around $2,000 and Tamland 2 costs $2,400. Therefore, they are meant for people who know their bikes, who are looking for maximum performance at a reasonable price.
The Tamland series allows for rack and fender mounts, so they make for fantastic touring bikes as well. If you are of an adventurous spirit, they will easily tackle forestry gravel roads, even when packed with heavy panniers.
Raleigh Tamland 1
Raleigh Tamland 1 is one of the best workhorse road bikes that you will find on the market if you want to pay up to $2,000. Tamland 1 is a highly versatile bike that can get you zooming down paved roads at high speeds, and let you take a detour home on a gravel forest road.
The lightweight, yet durable chromoly steel frame with a carbon fork offers a tremendously comfortable ride. Whether you're into endurance riding or commuting, you'll like being in the saddle for hours at a time. The Raleigh Tamland 1 can also be fitted with racks and fenders, as well as three bottle cages, so you can even set off on a long tour on it.
Key Specifications
Being that Raleigh Tamland 1 is a mid-range road/gravel bike, it comes equipped with a set of Shimano 105 R7000 components. We mentioned that this is a real workhorse that you can abuse any way you want, and the Shimano 105 groupset only adds to that statement.
You'll be able to shift through 22 gears in total, on a 2×11 setup, which is more than enough for any terrain you have in your area. The crankset is a 48/32T, and the cassette is an 11-32T, so you have a nice range of both very easy and relatively fast gears to choose from.
When it comes to braking, the Tamland 1 does not have hydraulic brakes. Instead, it stops with TRP Spyre mechanical disc and Shimano 105 brake levers. Even though hydraulic brakes are more reliable, mechanical ones will be much easier to maintain if you go touring and you're far from specialized bike shops.
Off-road terrain will not be a problem with the 700x40mm Donnelly X'PLOR MSO tires with a low-profile tread that will behave nicely both on the tarmac and on gravel.
Therefore, if you were planning to spend up to $2,000 on a bike that will be reliable, comfortable, and versatile, don't look past the Raleigh Tamland 1. You'll get a fun and a good-looking bicycle that you'll be able to commute on, workout, and travel.
After the excellent Raleigh Tamland 1, we should elaborate on the Tamland 2 as well.
Raleigh Tamland 2
Raleigh Tamland 2 is Tamland 1's twin brother on steroids. The two models have a lot in common, but for an extra $400, you get so much more in terms of components.
The frame and the fork on the two models are entirely the same. The frame is built by Reynolds, from a 631 chromoly alloy, while the fork is made from a single piece of carbon. The only difference is in the colors – Tamland 1 is dark gray, while Tamland 2 is an old school light-blue.
The Tamland 2 will feel more at home on gravel, than on the city streets. It will reach its full potential in the hands of adventurers who will set off on backpacking trips on it and take it to the extremes. Let's see why that is so.
Key Specifications
The center-piece on the Tamland 2 is its 1×11 drivetrain, with a 38T SRAM Rival, X-Sync Crankset and a SRAM PG1130 11-42T cassette. The 1x drivetrain is a great solution for saving weight if you know you will spend most of your time off-road, but you'll still have plenty of speed for commuting.
Tamland 2 is mostly equipped with SRAM components, which is also the case with the rear derailleur. The exquisite SRAM Rival 1 will shift smoothly in all conditions, which is what matters on a bike made to be abused.
Another thing that gives Tamland 2 up and shows us it's a heavy-duty gravel bike are its wheels and tires. Raleigh equipped it with tubeless compatible HED Tomcat Disc wheels, with 28 spokes and Donnelly X'PLOR MSO 700x40c tires. They have an inconspicuous tread, which will offer traction on gravel without sacrificing speed.
The final high point on Tamland 2 is the SRAM Rival hydraulic disc brakes – braking simply doesn't get much better than that!
Regarding extras, you'll get tubeless valves and a tool kit. Tamland 2 also has plenty of eyelets, so you can fit it with racks and bottle holders.
Therefore, this bike is perfect for anyone looking to commute or travel on dirt roads, while retaining comfort and old-school style.
User Reviews
Even though Raleigh bikes are pretty popular among riders, especially the Tamland series, there aren't too many user reviews online – maybe people are busy riding? However, there are still some reviews available on Raleigh's official website, as well as on Amazon, which we can use to gauge these bikes realistically.
Tamland 1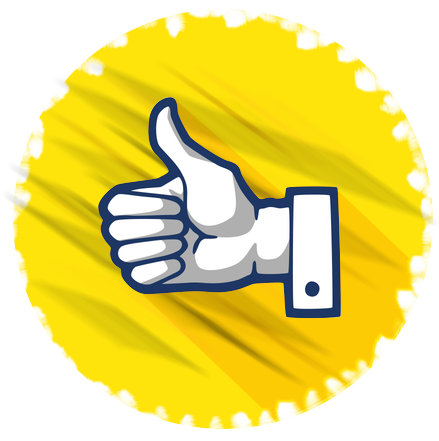 Tamland 1 has 3.5 stars on Amazon, due to something that seems like a mistake either on Raleigh's or Amazon's side. The user in question complained that his bike came with a lower quality SunRace cassette, instead of the advertised Shimano 105 cassette. However, he adds that he would have easily given it five stars had it not been for that mess-up.
Another reviewer gives it 5 stars, saying that it is a very smooth bike. He also says that the bike is better than expected, fun to ride, and very stable. The wheels were slightly out of lateral true, but still within limits, which is easily adjustable anyways.
Tamland 2
When it comes to Tamland 2, it has 5-star reviews all over the place, both on Amazon and on the official website. People who bought it and rode it claim that they enjoy the bike, especially its speed and stability. However, one user complains about not having rack mounts on the fork, and the fact the derailleur cable is exposed, which could create problems. However, everything else seems in place, especially its looks and welds, so nobody seems to regret buying it.
Warranty
The Tamland series has a lifetime warranty on the frames, so you do not have to worry about anything happening to them. Other components, unless they are Raleigh branded, are covered under the manufacturer's warranty. This is usually 2 years, which is the standard in the industry.
Of course, like any other manufacturer, they do not cover damages resulting from normal wear and tear, abuse, or neglect. However, they will promptly respond to any issues you have that arise from manufacturing defects, and try to resolve it in a timely manner.
Raleigh says they stand behind their quality build and are proud of their craftsmanship. Therefore, they give extensive warranty deals on all of their models.
In case anything happens to your bike's beautiful looks, you also have a one-year warranty on the finish and decals, so you can easily get it back in pristine condition.
This is only the rough frame of what to expect from Raleigh warranty, but you can learn more about it on the official website.
Sizes
If after reading this information about the Tamland series you're interested in buying one of the models, you must be wondering about the sizes. The good thing is that you can easily inform yourself by looking at the official website, and also learn about the dimensions of each model in detail.
However, for quick info, take a look at the tables below, to get a rough estimate of which bike size you should be looking at, depending on your height. Of course, if you can, you should always test the bike at a LBS, just to be sure that it fits you well.
Tamland 1 and 2
| | | | | | | |
| --- | --- | --- | --- | --- | --- | --- |
| Bike Size | 52 cm | 54 cm | 56 cm | 58 cm | 60 cm | |
| Rider Height | 5'4″-5'7″ | 5'7″ – 5'9″ | 5'9″ – 5'11" | 5'11" – 6'0″ | 6'0″ – 6'3″ | |
Our Recommended Retailers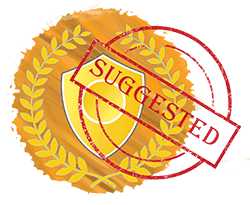 A lot of online retailers and local bike shops sell Raleigh Tamland bikes under different conditions. However, you shouldn't risk buying your bike from a source that you are not sure is safe and reputable.
Tested and proved retailers will have a good and responsive customer support team, which will prove helpful in case you need any help with assembly or maintenance. Moreover, big retailers often have sales where you can buy bikes at a significant discount and save money that way.
We recommend that you buy your Raleigh Tamland model either directly from RaleighUSA.com
All three of these retailers have a long history of selling bikes under great condition, and we personally have a very positive experience with all of them.
So, take a look at their offer of Raleigh Tamland series, and watch out for those sales!
Related: