There is a lot to know when it comes to choosing the best bike helmet for yourself. You need to understand what type of helmet you need, how the helmet should fit, different safety standards, and much more!
This article is here to guide you through every step of choosing a mountain bicycle helmet, as well as give you some additional information that is good to know. We hope that after reading this, you will be able to treat yourself to the perfect bike helmet!
What Is a Bike Helmet Made Of?
To start off, we think it is important to provide some description of the different elements of a helmet. This knowledge will help you avoid looking at a helmet as a whole and dig deeper into the positives and negatives of a bike helmet.
Here are the main components of any helmet:
1. Shell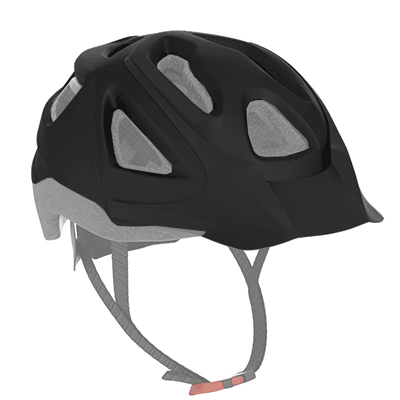 The shell of a bike helmet is the outside layer. It works hand in hand with the liner to provide cyclists with as much protection as possible from concussions and other head injuries. Not all shells are the same! There are those that you typically find in department stores that are made from cheap plastics such as stamped PET, and then there are high-quality ones made from materials such as polycarbonates or carbon fiber that are both lightweight and sturdy. Remember that the shell is the first thing to make contact with the road in a crash, so avoid helmets made with a cheap shell!
2. Liner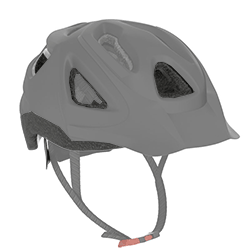 I like to think of the helmet liner as the most important part of a helmet.
Why? Because the liner is what absorbs the majority of the energy produced in a crash. Historically, most helmets have been fitted with EPS foam as the main liner. EPS foam can be made in different densities which makes using it for helmets pretty ideal. However, new designs are emerging and pushing the levels of helmet protection to new heights.
Technologies seen on MIPS bike helmets, 6D's, or ODS helmets (Omni-Directional Suspension) are protecting your brain more than we would have thought possible 10 years ago. Be sure to look into a helmet's liner before buying. Make sure it is high quality and will provide you with all of the protection you need. If there was ever a place to not be frugal, this would be it.
MIPS bike helmets are growing in popularity because they offer protection against rotational forces. That's why MIPS technology is becoming more and more common on bike helmets in all price categories.
3. Internals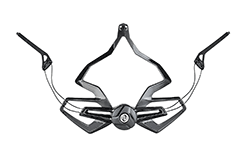 Consider the internals of a helmet as the finer details that help with getting the right fit. Some helmets have foam padding, whereas others feature fastening systems such as a BOA type mechanism (or other fit-adjustment systems). The internals of a helmet are important because they ultimately decide how your head will sit inside a helmet. A fancy shell and liner will not save you if the helmet is not held in the right place with the help of the internals. Choose what you find most comfortable and reliable as far as internals go.
4. Straps
The straps of a helmet are the most overlooked part when buying a helmet. Remember though that there are important things to think about even when it comes to straps. You will want straps that adjust comfortably to fit your physique. You will also want a secure buckle that is easy to take on and off.
Some cheap buckles are a pain to use and can come undone too easily for my liking. A good strap combined with proper internals will ensure the helmet does not fly off in the event of a crash.
Related: Bicycle Safety
If you shake your head around and the helmet wiggles, it does not fit well enough!
Now you know what to look for in the components of a helmet, let's cover different types!
Types Of Bike Helmets
Not all bike helmets are the same. In fact, helmets vary not only regarding cycling disciplines but also regarding different styles of riding within a discipline. Moreover, there are also slight differences between women's bike helmets and men's bike helmets that you should take into consideration.
Here you can learn about what makes each different type of helmet unique.
Road Bike Helmets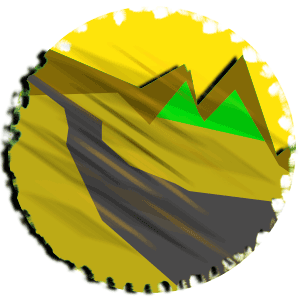 Road bike helmets are designed to be lightweight and aerodynamic. They typically do not feature a visor. This is for a few reasons; road cyclists often wear glasses, so bike helmets with visors can limit vision in the road riding position. The only exception are TT helmets that feature a visor because of improved aerodynamics. Here are a few types of road helmets:
These helmets are designed to be worn by cyclists who care a lot about their aerodynamics. The shape is typically smooth with only a few vents. As a result, these can be warmer to wear than other road helmets so keep this in mind when purchasing. This may seem like a negative but it also makes aero helmets great for cold weather days.
A well-ventilated helmet will keep your head as cool as possible. These helmets are typically extremely lightweight as well since there are so many holes. I would highly recommend these for cyclists who aren't looking to break record times. They are a little less aerodynamic, but unless it is cold out, you'll be thankful for the ventilation. There is nothing worse than feeling like your head is overheating!
A time trial helmet is designed to flow with the shape of the rider's body while on a time trial bike. This allows for maximum aerodynamic efficiency. You will notice that most have a long rounded shape that narrows towards the rear end. This reduces drag as much as possible. Also, these are usually bike helmets with visor which follows the rounded shape of the helmet. Typically, if you are wearing a time trial helmet, you mean to set a fast time. These are not often worn as an everyday helmet.
Mountain Bike Helmets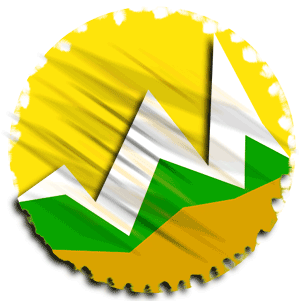 Mountain bike helmets typically offer more coverage than road bike helmets. The rear end tends to extend farther down which provides more protection. This is because you are much more likely to fall off a mountain bike compared to a road bike. Bike helmets with visor can also sometimes be seen in the MTB world to help keep your eyes safe from the sun and debris.
Trail helmets are the standard mountain bike helmet now. They come in many different variations. Some are extremely lightweight and well ventilated whereas others are more heavy-duty, but offer more protection. You will find a variety of protective liners as well that feature advanced technologies to keep you safe.
Enduro or crossover helmets bridge the gap between trail helmets and full-face mountain bike helmets. This is because they can be used as both! Crossover helmets feature a removable chin bar. So you can have a regular-looking trail helmet for traversing or climbing, and then attach the chin bar for when you get to some downhills or more dangerous terrain. I highly recommend these for riders who like to do it all!
Downhill/Full-face mountain bike helmets
A full-face downhill helmet is designed for extreme riding. These offer the most protection out of any mountain bike helmet. The downside, however, is that they are quite hot to ride in. If you spend most of your time in bike parks or on downhill courses, then you need one of these. If you only find the need for that kind of protection occasionally, get a cross-over helmet. Even a cross-over helmet with the chin bar installed will not offer the same protection as a full-out Downhill helmet, though, so keep this in mind.
Kids' Bike Helmets
A Kids' bike helmet is probably the best investment you can make. Thankfully, they are also not too expensive. A toddler bike helmet should be a scaled-down version of adult bike helmets. Do not cheap out just because it is small. Protecting the brain during developmental years is one of the most important things a parent or guardian can do.
Related: Best Helmets for Babies, Toddlers, and Kids
You will want lots of ventilation so the child does not get too hot. Baby bike helmets with lots of adjustment will allow for a bit of growing room while still fitting securely. I have seen too many children wearing infant bike helmets that are much too loose for them. Making them wear a loose helmet is not much better than them not wearing one at all. Finally, be on the lookout for finer details such as reflective elements that can make them more visible to others.
Commuter Bike Helmets
A true commuter bike helmet is almost as much about style as it is about function. Sure, you can use a road bike helmet or even a trail helmet for commuting, but many don't want their helmet to scream "serious cyclist". Instead, many commuters go for a more restrained cycling look.
There are many different options here. Look for the same fit and safety features that you would look for in road or mountain bike helmets. At the end of the day, the fact is you are choosing a helmet for safety, don't let style come first.
Skate Helmets
Skateboard helmets, or skate helmets for short, are typically used while riding BMX or dirt jump bikes. This is because they are designed around freestyle riding which consists of tricks performed both in the air and on the ground. These helmets do not feature the best ventilation but offer a lot of coverage which is important during high-risk trick riding. Skate helmets used to be very popular but the demand is slowly fading away.
Women's Bike Helmets?

There is a little confusion out there about how a women's bike helmet differs from a men's bike helmet. I will quickly clear this up for you! A woman's helmet is identical as far as safety features are concerned, so do not worry about that.
There are only two real differences between these types of helmets. They are: women's helmets are sized to be smaller and the colorways are usually a bit different. Not all are flowery and pink though! Some men fit the smaller helmets better, this is perfectly okay and safe!
On the other hand, some women might be better off wearing a men's bike helmet. So do not be afraid to experiment with both if you like a particular design or you're struggling to find the right fit.
Bicycle Helmet Law
Talking about bicycle helmet laws is relatively difficult because different parts of the world have different rules. One thing is certain though, and that is that as an adult in the United States of America, it is not mandatory for you to wear a helmet. As long as you are above 18, there is no state law that demands you wear an adult bike helmet. However, for anyone under 18, it is best to look the age up and see if you are required to wear one or not in your state.
Most probably, your child will have to wear a kids' bike helmet whenever they ride a bike or ride on a bike. But even if there are no explicit laws that require such a thing, as a parent, you should make sure that your children never get on a bike without a well-fitted kids' bike helmet.
We always recommend wearing a helmet as it can save your life. Hopefully, you are on this page because you want to find a good one!
If you are interested in more information, then we have an article about helmet laws.
Helmet Size Chart
Most manufacturers will have a size chart to help you get the right fit when buying their helmets. However, the one below will be helpful if you can't find the specific chart that you need! There is some variance in helmet sizes so keep this in mind.
Bicycle Helmet Size Chart – ADULTS
| | | | | | | | |
| --- | --- | --- | --- | --- | --- | --- | --- |
| | XS | S | M | L | XL | MEN (One Size) | WOMEN (One Size) |
| Inches | <20″ | 20″ – 21.75″ | 21.75″ – 23.25″ | 23.25″ – 24.75″ | 24.75″+ | 21.25″ – 24″ | 19.75″ – 22.5″ |
| Centimeters | 51 cm | 51 – 55 cm | 55 – 59 cm | 59 – 63 cm | 63cm+ | 54cm – 61cm | 50 – 57cm |
Bicycle Helmet Size Chart – Kids
| | | | | |
| --- | --- | --- | --- | --- |
| | Toddler | S/M | M/L | One Size |
| Inches | 18.5″ – 20.5″ | 20.5″ – 22.5″ | 22.5″ – 23.75″ | 18″ – 22.5″ |
| Centimeters | 47 -52 cm | 52 – 57 cm | 57 – 60 cm | 46 – 57 cm |
FIT (How to Get the Proper Fit)
A lot of people want to know how to get a properly fitting helmet. This is actually much easier than you probably would have thought.
First off, use a helmet chart like the one above. Nothing is more accurate than using the actual measurements of your head to find the right fit based on manufacturers' recommendations.
Once the basic size has been determined, it is time to dial the helmet in. If the helmet has a tightening type mechanism, be sure to adjust until it is tight enough that the helmet does not move around on your head.
If the helmet comes with interchangeable pads, try different ones until you find the most comfortable and secure setup.
The next thing is the chin straps. Make sure that the buckle is resting just below your chin. If you open your mouth fully, you should feel the helmet be pulled down slightly. Make sure that your ears sit in the Y shape of the strap. The two sides of the Y should join just below your ear.
Finally, tighten it using the rotation wheel behind.
When it is all adjusted properly, there should be virtually no movement of the helmet on your head while shaking your head around. If the helmet is wiggling still, you probably need a smaller size.
Safety Standards in the USA

The hardest part about purchasing a mountain bike helmet is understanding which is the safest, and usually, knowing the standards doesn't seem to help too much. Here is why. Standards are set to show minimum qualifications. So two helmets in the same store might have the same safety standard symbol because they both passed. However, we do not know which is actually safer because we can't see which did better in the tests. This is why it is important to do your research! This being said, any helmet that has passed the standards test is suitable for sale in America and deemed as safe.
To keep it simple, here are the basic standards that are good to understand:
CPSC (Consumer Product Safety Commission) is the American standard that must be met for a bicycle helmet to be sold in the USA. If a helmet doesn't have this, it isn't legally deemed a bicycle helmet.
Snell Foundation tests helmets more rigorously than other standards associations. Watch out for the Snell B-90 standard as this is equivalent to the CPSC, and you likely want more. The better standards are the B95 series. Here you will find advanced toddler, time trial, and regular adult bike helmet standards.
When To Change a Bike Helmet?
Almost all bicycle helmets should be swapped out after one crash where you hit your head, including mountain bike helmets. This is because the inner EPS liner will likely get damaged. The foam is designed to compress under impact. Once it is compressed, the foam can no longer work like it is supposed to and the helmet should be thrown away.
There is one exception, and that is multi-impact helmets. Yes, there are helmets out there that are designed so that they are not permanently damaged after one impact. These are great purchases but there are not too many available and they do tend to be more expensive.
How Much To Pay?
Telling you the price range of helmets is not very helpful, and well, that's because the range is so huge! A low-end helmet might cost $20 whereas a full out downhill mountain bike helmet can cost upwards of $500.
Here is the thing, how much you are willing to spend on a helmet should be decided by how much head protection matters to you. A downhill rider knows they need a helmet because the likelihood of crashing is high. A road rider may never crash, but still knows it is worth wearing one anyway, so they pay about a quarter of the price. It is all a matter of opinion.
Just remember that as the price goes up, often safety and comfort do as well.
Where To Shop For Bike Helmets?
The easiest place to shop for bike helmets is, of course, online. Since manufacturers offer sizing charts, you don't have to worry too much about fit. There are, of course, other places where you can buy as well, such as bike shops. I do not recommend department store helmets as they are usually made quite cheaply.
One thing you should never do is buy a used bike helmet! Used helmets carry a huge risk as you never know what impacts they have been subjected to.
See the selection on REI, evo, JensonUSA, and Amazon
Frequently Asked Questions