Affiliate Disclosure Policy
Bicycle Guider (www.bicycle-guider.com is a member of affiliate advertising programs. Affiliate programs provide a means for sites to earn advertising fees by advertising and linking to other websites.
Amazon Affiliate Disclosure Policy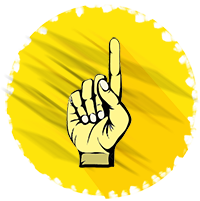 www.bicycle-guider.com is a participant in the Amazon Services LLC Associates Program, an affiliate advertising program designed to provide a means for website owners to earn advertising fees by advertising and linking to amazon.com and any other that may be affiliated with Amazon Service LLC Associates Program. Amazon and the Amazon logo are trademarks of Amazon.com, Inc. or its affiliates.
Bicycle Guider (www.bicycle-guider.com) is also a participant in AvantLink Merchant Referral Program.
What does it mean, that I spend countless hours weekly investigating and testing, analyzing, contacting and writing reviews. It really does take me much of my time. That money I get, I forward to a better site (Web hosting, good writers to check my texts etc).
This model is called affiliate marketing and it's widely used on many popular sites. You can read about it here. We only recommend the products/services that we've personally used or found useful to our visitors. What you need to know about this model is that you don't pay anything extra.
Why did you let me know about it?
It's because I want to be honest with my readers. In my opinion, the best way to gain trust from your page visitors is to be 100% transparent and this is exactly what I'm currently doing. Aside from that, I'm also a pretty friendly folk! 🙂
Privacy Policy and Cookies
Every website today uses cookies to create better user experimence. For example.
Performance cookies and analytics technologies
These cookies collect information about how visitors and users use the Bicycle Guider, for instance, which functionality visitors use most often. And if they get error messages from areas of the websites, applications or services, we get a notice. These cookies don't collect information that identifies a visitor or user. All information these cookies collect is aggregated and therefore anonymous. We only use these cookies to improve how our website, applications and services work.
What kind of data do we collect?
We might collect your e-mail (at some point), which isn't mandatory. However, we don't believe in e-mail marketing.
Mediavine Programmatic Advertising
For information regarding data collection by Mediavine ad partners including how to opt out of data collection, please click here
All images are copyright to their respective owners.