Last Updated: February 28th, 2018 (Added Conclusions)
Find out what are the top picks for road bikes under a $1,000 you can get from online. Enjoy the TOP 7!
Hello roadies!
Many readers have asked me to write a review for road bikes under $1,000. Here it is, finally, after too many endless nights of analyzing! So enjoy, because I know the feeling of wanting to ride but having a hard time with making a decision about what's worth buying and what isn't.
So, let me show you in this bike review the very best road bikes under $1,000 – no bullshit, here is my complete take that I arrived at after endless comparisons with too many decent bikes. I am glad that there are different reviews, which tells me that there are many great bikes from various manufacturers.
Keep in mind that the price of these bikes can fluctuate.
Those are strong picks below, enjoy!
Co-op Cycles is a lesser-known brand, but it has become a strong player in the road biking world. It is produced by the well-known outdoor products seller REI (Recreational Equipment Incorporated). REI's quest for road cycling innovation and excellence was finally answered by the formation of the Co-op brand, and several quality bike models have been produced under this umbrella.
The Co-op Cycles ARD 1.1 fits nicely in our best road bikes under $1,000 test. Let's have a look at what this unisex bikes has to offer:
The stealthy black matte frame with smooth blue highlights is made of venerable 6061 double-butted aluminum. It sports a carbon fork, which does a great job of dampening road vibration. As well, it cuts some weight and provides better performance on uneven roads.
The Co-op ARD 1.1 is actually a road bike under $900 without any apparent shortcomings. The derailleurs and crankset are solid Shimano Claris. It rolls on Co-op Cycles' own 700c rims and hubs, which are reliable if you take care of your bike. For those interested in improving the bike's weight with upgraded gear, the components would be the first area to scrutinize.
Tires are CST Recourse, 28 mm wide. Alternatively, you can run knobby tires up to 35c. Co-op also claims the stock tires have puncture protection. ARD 1.1 has thru-axle up front, known for reliability. To control this rocket, you'll appreciate the solid Shimano Claris mechanical disc brakes.
The weight of Co-op ARD 1.1 is 22 pounds (medium size without pedals).
It has 16 gears – is that enough? We believe so, since pretty much all of the road bikes under $1,000 have 16 gears. The wide range produced by 50/34 in front and and 11-34 rear allows you to ride pretty much everywhere.
It doesn't come with pedals like most entry-level road bikes.
Many great road bikes didn't make it into our test due to a lack of size variety. We insist on sizes to accommodate all riders. The Co-op ARD 1.1 has three sizes, which will suit riders from 5'3" to 6'3" in height.
The Co-op cycles ARD 1.1 is a great performer in a competitive road biking world. New but experienced manufacturers are something we are always looking for. On the ARD 1.1, it's obvious that they've pushed hard for the right components and specific geometry to produce a great entry-level road bike. The ARD 1.1 is reliable, sturdy and elegant – an amazing performer for under $1,000!
Find your size and purchase safely from REI.com
Under $800!
If you are looking at road bikes for under $1,000,  keep in mind that you should not feel compelled to stick to well-known brands. Giardano is one brand which you might not be familiar with, but it was the top seller in our under $500 test. It also garnered many positive reviews.
The Giardano Libero 2.0 is the upgraded version which includes a lightweight 6061 aluminium frame and carbon fork. And that's just the introduction to a great bike with a great build.
On road bikes under $750, you'll generally still get Shimano Sora (two steps below 105) shifters, derailleurs, cranks and cassette – as the Libero 2.0 does. It also includes an 18-speed drive.
Giardano claims the Libero 2.0 weighs 23.8 to 25.6 pounds with the reflectors and kickstand.
The 700c wheelset is Vitesse Alloy, not an extremely light set, but it will work nicely. Rims are often the first component riders choose to upgrade, but you'll want to keep the great-performing Kenda clincher tires.
There are many positive online Libero 2.0 user reviews – on Amazon.com for example. Many point out that they expected less than they actually got with the Libero 2.0. Most of them appreciate the Sora groupset; some are excited about the kickstand but others are removing it right away. One lacking element is the saddle, which is problematic on most road bikes under $1,000. If, after an honest try with the stock saddle, you find it doesn't work for you, you can source a new one from your LBS or Amazon.
There are three sizes of Giardano Libero 2.0: Small for riders 5'1 to 5'8"; medium for 5'8" to 6'2" and large for 6'2" to 6'5". It comes partially assembled, and you'll have to attach the front wheel, handlebars and saddle. It's fairly easy but if you're not handy with wrenches, you can order the assembly from Amazon.
The bottom line is that you should absolutely consider this bike when you are looking for an entry-level road bike. From our test, it's the only one in its price category which includes a carbon fork. In our testing, Libero 2.0 stands out as a really decent bike and a great value!
Find your size and purchase safely from Amazon
Best Performer in 2017!
The Monza's frame is constructed of 6061 hydroformed aluminium and fitted with with HCT's carbon road fork.
The bike's Tiagra components work very well, outperforming the lower-spec Shimano Sora series found on many comparable bikes. It doesn't have any unnecessary gears and the Tiagra Compact 50/34T crankset gives you all the range you'll need with 20 speeds. A Sunrace 11-28T cassette rounds out the drive.
This bike comes equipped with linear pull brakes. If you want greater stopping power, you can upgrade to premium disc brakes, which are ready for any adventure you can dream up. Prudence suggests giving the stock brake set a try before upgrading, because they are a decent spec.
Tommaso Monza's upgraded deep dish Corsa TC-40 wheels are tough, versatile and aerodynamic. Take them (or let them take you) on all the treks that previously seemed a formidable challenge. Same goes for the Kenda tires; they'll give you the confidence to take paths you previously considered beyond your capability.
The Tommaso Monza comes with the exclusive "UltraCompact" handlebar, which supplies much-need comfort – and minimal wind resistance – when going down the drops. It comes standard with a premium WTB Volt saddle – a standout among all stock saddles in this review category.
The Monzs comes in five sizes from XS (for riders 5'2"–) to XL (–6'5"). This bike requires minor assembly, as all bike in this under-$1,000 test. All you need to do is mount the wheels, adjust the derailleurs, tighten a few bolts, and you're good to go.
Not every entry-level road bike under $1,000 can boast the parts spec of the Monza. With a 53cm frame, the bike weighs 21.6 pounds, which is impressive! Lastly it's ready to accept fenders if you want to make longer journeys or take on the elements. All told, this is a great bike with a solid build that will take you where you want to go – for years to come.
Find your size and purchase safely on Giantnerd or on Amazon
Best for Women!
Raleigh's roots and legacy date back to 1889. As one of the largest bicycle manufacturers globally by the 20th century, Raleigh knows bikes and how to build them!
Raleigh describes the Revere 2 as a women's mid-level endurance road bike. What this ultimately means is, the Revere 2 rides comfortably on big mileage days thanks to specifically-tailored geometry and components.
The Raleigh Revere 2 has pretty much all you need – solid Claris components, reliable 6061 alloy frame mated with alloy fork, and confidence-inspiring disc brakes.
But there's more: The Weinmann XC180 double-walled 23 mm-wide rims enable you to run various-width tires on the Revere 2. The standard build includes Clement Strada 700c x 28 mm tires – an optimal and reliable choice for a wide range of riding applications.
Raleigh claims the Revere 2's overall weight is 23.2 pounds – no heavyweight – and surprisingly, it can be found for under $1,000 (possibly even under $800!).
Revere 2's frameset includes rack and fender mounts, allowing you to easily gear up for commuting and bike trips of all description. A sturdy 16-speed drive will keep you moving forward efficiently, whether a destination is in mind, or you're just out for recreation and fun. Compared to other bikes under $1,000, Revere 2 is an optimal choice for years of reliable cycling performance.
There are five sizes for women: 48 cm for 5'0"–5'2"; 50 cm for 5'2–5'4"; 52 cm for 5'4–5'7"; 54 cm for 5'7" to 5'9" and 56 cm for 5'9–5'11".
To summarize, we call this the best women's road bike under $1,000. With its race-inspired design, Revere 2 will devour long training rides and trips of any length. Keep in mind that this bike has "nice price," including economical but functional components, but it can be easily upgraded by replacing certain components at a later time. Right off the floor, though, the Revere 2 is ready to roll for miles and smiles!
Find your size and purchase safely on RaleighUSA.com or on Amazon.com
Best Alternative Road Bike!
Have you seen it?
It isn't a traditional road bike, and that's why we included it in our best road nikes under $1,000 review.
The Diamondback Haanjo is part road bike and part mountain bike. Like Diamondback states, it is designed to let you choose how and where you want to ride it. The principle unique characteristic of this bike is its modified frame geometry, which produces a more relaxed and upright position.
The women's version, called the Haanjenn, is available for the same great price and with similar components.
Numerous other aspects of the bike stood out as worthy of mention:
It's ready to ride. This means you need only a few minor adjustments and off you go.
The Haanjo's wicked-looking frame is made of 6061-T6 alloy, and thanks to its geometry, it allows a much more broad array of potential applications, tarmac to dirt, than a traditional road bike
Haanjo for men and Haanjenn for women.
Haanjo's wheels are DB Equation CX 700c (double-walled rims) with Kenda Flintridge 40 c wide tires –a fantastic combination which will help your escape from the flattest and smoothest roads. And, yes, disc brakes to handle it all are part of the package!
Front and rear derailleurs are Shimano Sora; cogset is Tiagra. This Shimano gear is entry to mid-level, but is used on most road bikes under $1,000, and has a good reputation for reliability. Diamondback uses many of its own house components – called FSA – and has also begun deploying components, produced by well-known brand HED from Minneapolis.
The Diamondback Haanjo is fitted with an 18-speed drive (2×9) with a claimed weight of 21.92 pounds. There are four sizes for riders 5'4" to 6'4" (for women, 5'1" to 5'11"), and you'll find your size below. It is Ready Ride, so you only need to attach front wheel and some minor things and off you go!
Published reviews are sparse, but we noted one in which a 49-year-old man was very pleased. He did, however, express some disappointment with the stock saddle. I suggest you may want to source a different one on Amazon, but since saddles choice is very subjective, you would do best to try the stock saddle before committing to an upgrade.
To wrap it up, the Haanjo (and women-specific Haanjenn) is meant for terrain well beyond the tarmac and into the gravel and dirt. It's ready to help expand your boundaries, and also get you some extra attention from road bikers. Join the pace line or take alternates you can't with traditional road bike – it's all possible with the Haanjo. Words can't do justice to this innovative fun machine; you really need to throw a leg over this alternative road bike yourself!
Find your size and purchase safely on Diamondback.com or on Amazon.com
Second Choice! Might be over $1k
Wow, this Century 1 is phenomenal! With its worthy mix of components including Shimano's well-known 105 series and TRP Spyre disc brakes, it's bound to make our top pick status in this test! Ride-ready, you can hit the road in almost no time. But before purchasing, read the review too!
The Century 1 typically lists for $1,200, but it is, in most cases, discounted to under $1,000. But even if you have to pay more than the discounted price, you'll find a great balance of quality and value. Since the bike is
so often discounted, we've included it in the under-$1,000 test.
The Century 1 uses "Enhanced Performance Geometry," which is an optimal mid-point between geometry aimed for performance and that for comfort. It's the only road bike in this test which uses 7005 alloy.
Quick fact: Compared to 6061 alloy, 7005 has higher density and is, therefore, slightly stronger. In its processing, it does not need precipitation hardening like 6061 does.
The main components like cranks, derailleurs, shifters and levers are Shimano 105, which is mid-level in Shimano's component line hierarchy. 105 is one of the most desired levels on entry level road bikes for around $1,000. The Diamondback Century 1 has 22 gears (50/34 in front x 11-32 11-speed rear). HED components, as well as DB's in-house components, are also used.
Wheels
It does have disc brakes which are pretty much the standard on road bikes priced at under $1,000. Century 1 uses TRP Spyre mechanical disc brakes – a model that has not seen an update is some time, but nonetheless  will do the job. The reviews on this brakeset are surprisingly positive.
The spec'ed wheelset is HED Flanders (not to be confused with Ned Flanders) C2+, with Michelin Dynamic Sport 700c x 28 tires. The tire itself is a good one worth riding, and I would suggest, likewise, to not change the wheels right off. You'll know after some saddle time whether or not you wish for a wheel upgrade, but give the stock wheels and tires a fair shake, as they are well suited to the bike.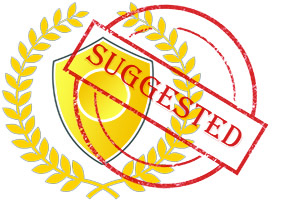 The Century series runs a gamut from the Century 1 up through higher performance models, which means you can easily upgrade this bike when there's a need. Century 1's frame is perfectly fine for its intended purpose and price; the Century 4 and 5 models are made of carbon. Century 1 weighs in at 22 pounds (probably the medium size).
User reviews are mainly positive, pointing out the great value of components, precise road handling and impressive looks. Easy and quick assembly was also cited. Century 1 comes with Wellgo brand pedals, which can easily and economically be replaced with a more premium model.
There are five sizes available from 52 cm to 60 cm which are meant for riders from 5'4" to 6'5" in height. Since it is ready-built, you'll need only to attach the front wheel and saddle, and retighten the handlebar. Then you're ready to roll!
In conclusion, it's one of the best road bikes for under $1,000 on the market. We see very many bikes online each week, but can hardly remember when we last found a bike at this level, with this nice set of components, for this price! That's why we chose Century 1 for our test.
Find your size and purchase safely on Amazon.com
Winner!
At the beginning you'll see that this bike doesn't have lots of reviews online. However, I e-mailed with Nashbar and asked some questions to add this review.
This Nashbar 105 for 2017 can give you good results. Ask me why? Because it let's you push your limits a little bit more. Nashbar is known to be the good price vs quality balance owner.
FRAME: It is lightweight carbon frame like all the bikes have in this range.Often carbon frames in road bikes under $1,000 isn't something durable but this is. And look at the frame, Nashbar makes beautiful frames! However, it has also carbon fork. It's good for dampening vibrations.
COMPONENTS: Nashbar has always been on the market not only as a beautiful look but decent parts too. Shimano 105 is pretty decent class in road biking . It has shifters, levers, front and rear derailleur. Gears – 22, which help you out on every road.
RIMS + TIRES: It rolls on Cuelta Zerolite Comp rims which are pretty okay and with Vittoria Zaffiro 700×25 tires. These should fit for every need.
NOTE: It doesn't have pedals included. You can order pedals here.
SEE ALSO: Nashbar 105 Cyclocross.
SIZE: 47 cm – 4`9′" – 5'0″
50 cm – 5`1″ – 5`5″
53 cm – 5'6" – 5'8″
55 cm – 5'8" – 5'11"
58cm – 5`11″ – 6`2″
Bottom Line: Great bike if you want to make longer training or just travel with your bike. I always suggest people to buy something around $1,000 if you want to train off but not sure. That's beause those bikes have also good after-market value if not sure. And on the other hand, if you want to train hard, you can use this bike for years.
Improvement ideas: Saddle for longer rides.
Other owners say: "Love this bike! It's my first road bike and I absolutely love it. It's light and fast! I'm able to hit speeds beyond my comfort level and I'm addicted to riding it. I use it to commute to work and for long weekend rides. Going up hills on this bike feels like butter! I absolutely recommend it."
Find your size and purchase safely on Nashbar.com
Conclusions
Don't get me wrong; all the bikes mentioned are winners, and going with any of those would be a good move. However, a few details should be considered…
If you want to do some serious training and even compete, then the Nashbar 105 is hard to beat, thanks to a great set of components and race-inspired geometry. Yes, the design is quite minimalist. The runner-up, Century 1, will also fulfil your needs in a less esoteric package.
For women, the Raleigh Revere 2 is the best choice for hard training sessions. Yes, women can (often do) choose men's bikes, but we feel strongly that Revere 2 is just as good as our best men's bikes.
For longer training days, the Tommaso Monza will work nicely. It's geometry is more "relaxed" than most road machines in this category, and that's why the Monza often beats others in longer-distance riding.
If you want to separate yourself from the crowd with an exotic-looking steed, then the Co-Op ARD 1.1 would be your best choice. (It might sound like a strange name, but actually there's an interesting story behind this bike.)
For those who want to go cheap and don't mind losing the advantages of better components, the Giardano Libero 2.0 will do fine. Libero 2.0's customer reviews support this recommendation.
In addition to blacktop prowess, the Diamondback Haanjo is a great possibility for gravel and dirt road rides. It's a true "gravel grinder," and as such will be competent on and off the pavement.
---
Consider also:
SHARING IS CARING!
P.S! If you find THIS guide useful, please share my page below. This keeps me motivated to keep the information on this site up to date and accurate 🙂